Jaguar XJ, XK & S-Type Aux Heater Pump
This is the auxiliary water pump for the heater system in the car. Finding and getting to the pump was the hardest part of project. Cleaning it so it will pump water was easy.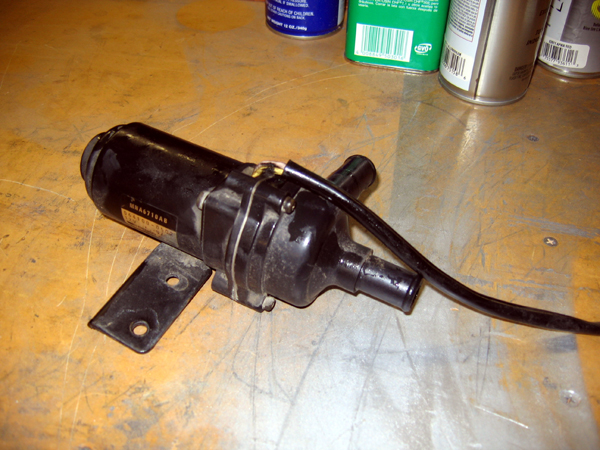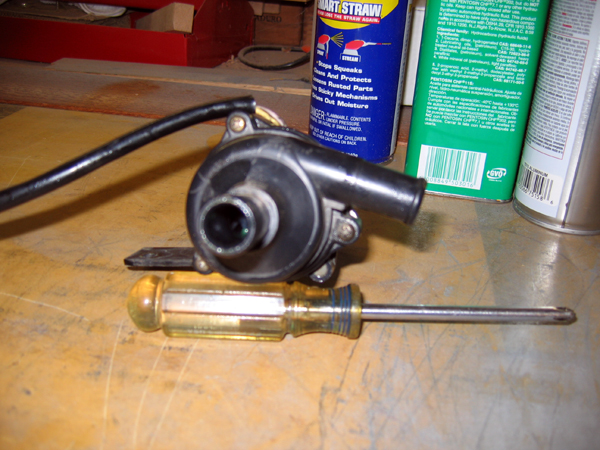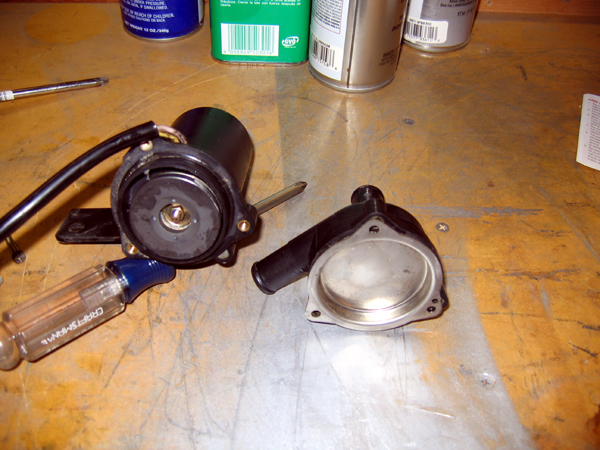 The motor of the pump is not a direct drive to the pump. The pump head is a magnet that will rotate the pump if it is not clogged, if it is the motor will turn and the pump will not.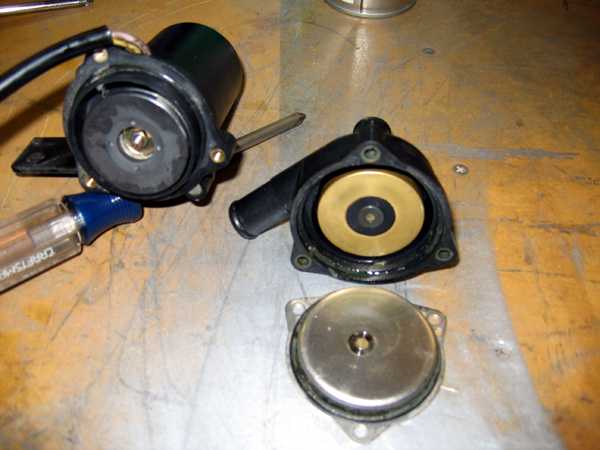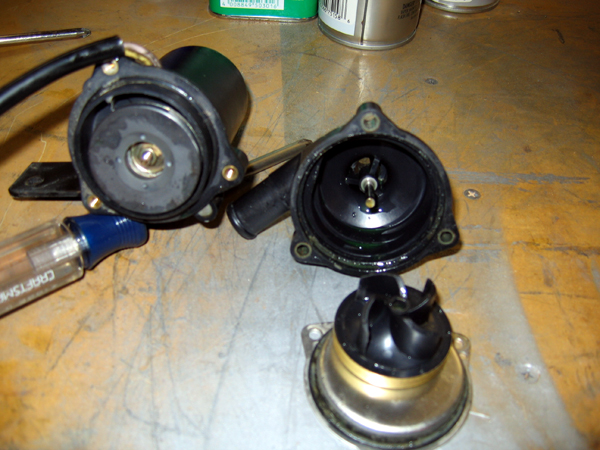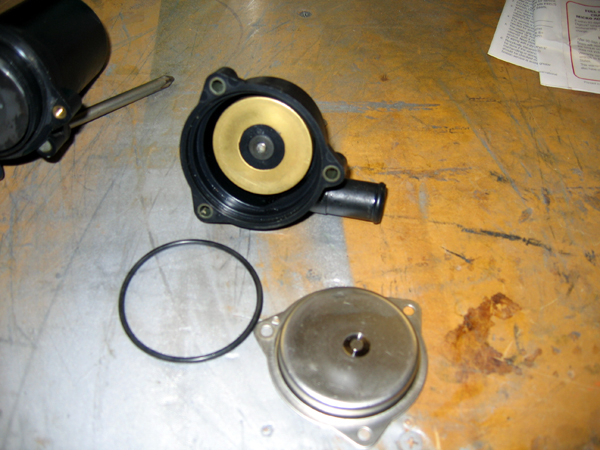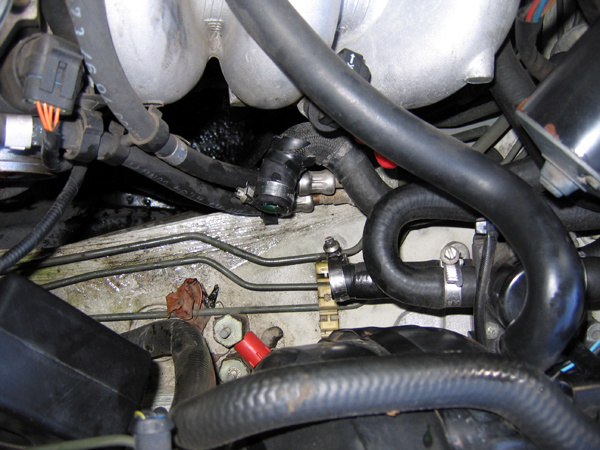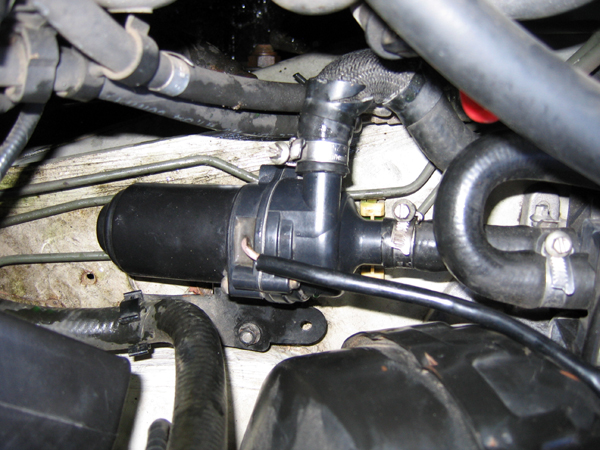 Heater Pump Armature Brush Repair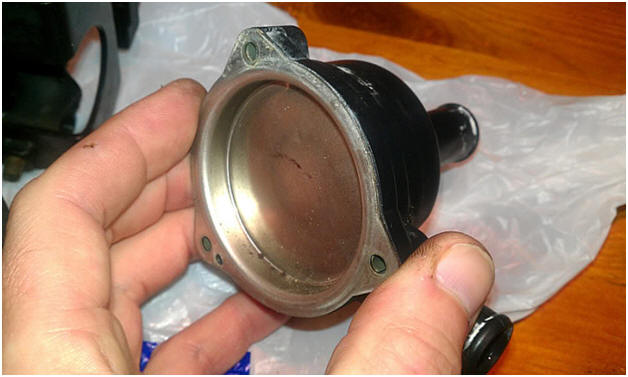 This is the cap that houses the pump to move the coolant.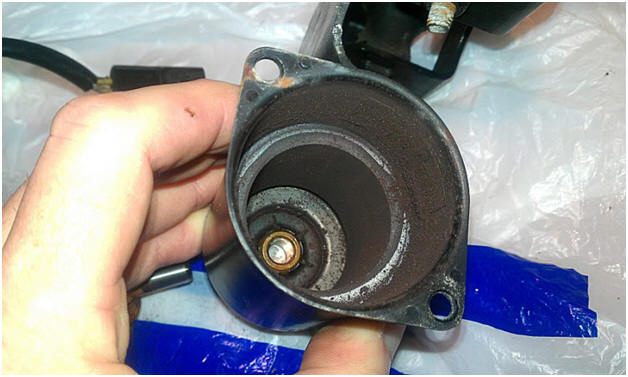 This what I did not have to repair on my pump. As you can see that pump has been used well. The dust inside is from the brushes being worn on the armature.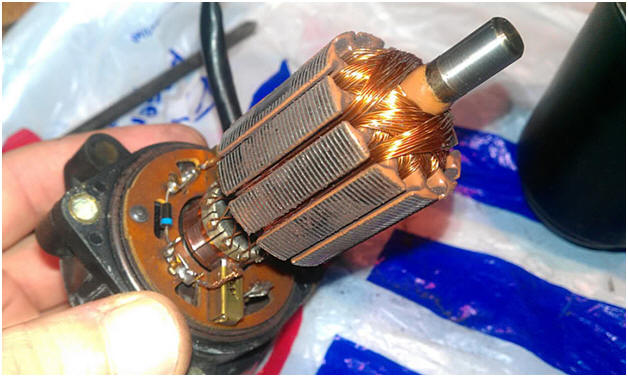 The armature and brushes.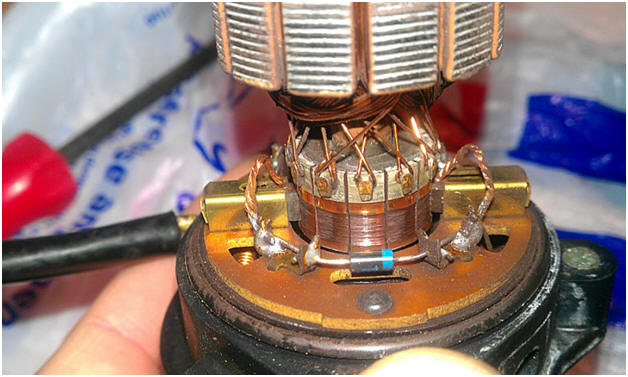 As you can see the brushes are accusable and can be changed the only problem you will have is that you are unable to find brushes for that size carrier. What has been done in the past and in this situation was to purchase brushes close to fitting then sanding them down to fit. This fix is much easier than it appears so do not hesitate to do it yourself in it needs to be done.
Thank You DaveV8 for the photos and skills.