Jaguar Hydraulic Fluid
I have seen much dialog about using a substitute Hydraulic Fluid in the xk8 roof operating system. I want to first say that I am not an expert in this area and have a limited knowledge in this system but felt the need to pass on to you the information I have collected so far in my hose evaluation. You will find people claiming that they have an extensive knowledge in this area and that they have a need to direct you. I hope not to do this! In my past experience with hyd fluid the use of the proper fluid was imperative. You stood the chance in having premature hose, ring and seal deterioration. All of this could cost you in the long run. Now I can tell you that the hyd person that I have been working with says that most systems are capable of using several types of fluid. However know what it is that you are using and is it compatible to your system. Is it worth the few dollars you will save today for the fluid? I found Pentosin CHF 11S (1 liter) on Amazon.com for $25.95!
I will not tell you what to use, nor will I tell you what not to use. That is your choice! Make an informative choice! Please use the links to get you started in your research and do not stop until you are satisfied. It is your car! I will continue to add as I find additional information and if you find info that I can use pass it on and I will post it. This information is for everyone!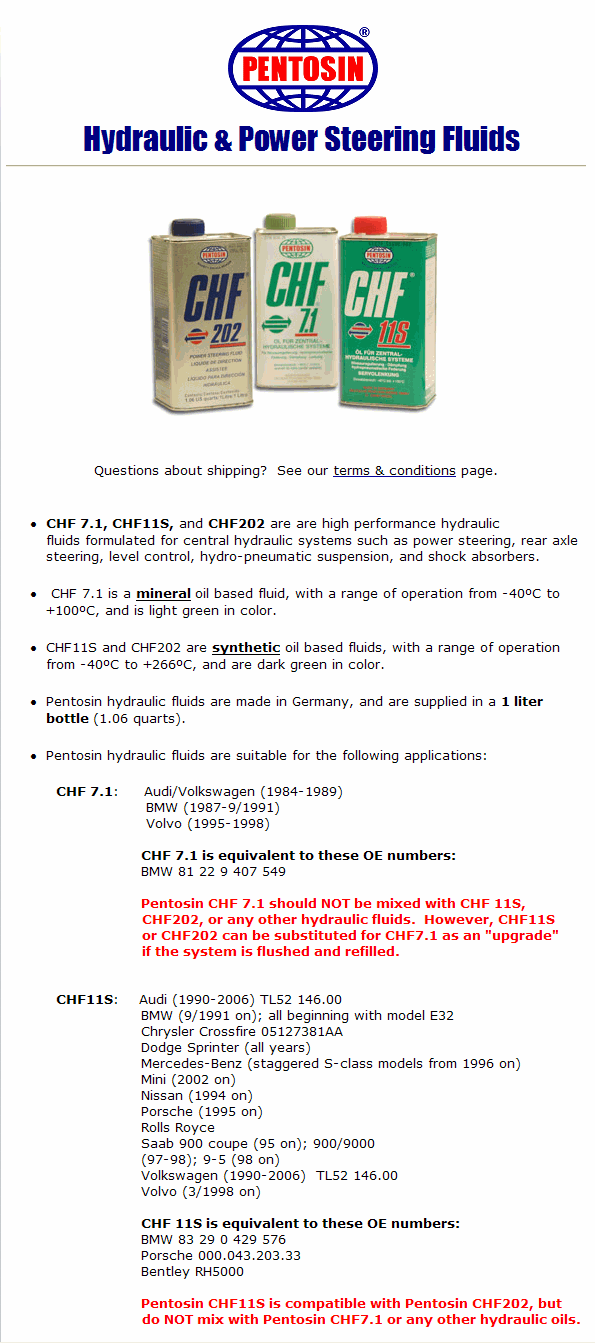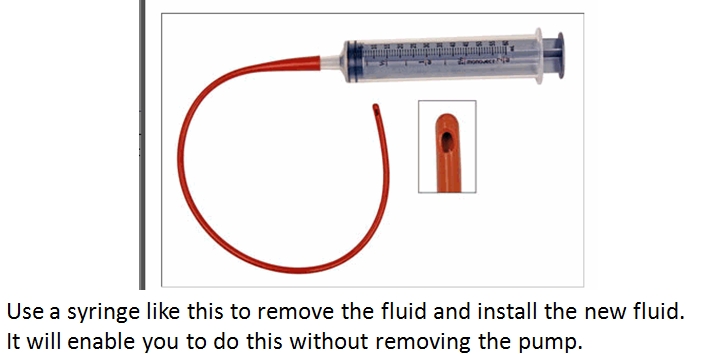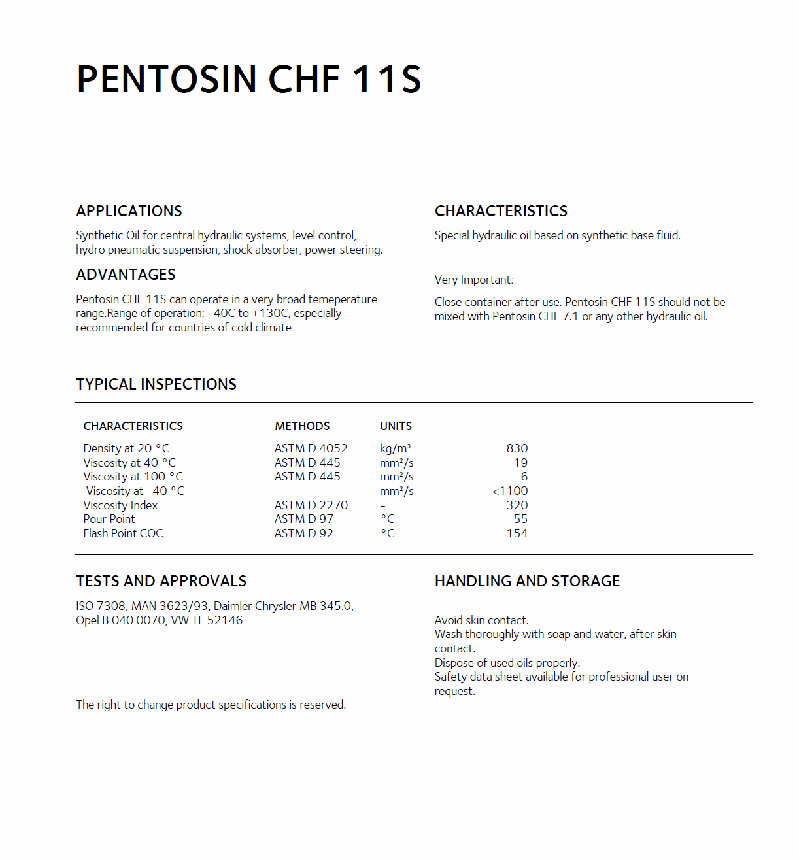 Related links:
http://www.schroederindustries.com/viscosity-charts.php
http://www.bobistheoilguy.com/visc.html
http://www.blauparts.com/vw/vw_fluid/vw_hydraulic_fluid.shtml
http://www.amazon.com/s/?ie=UTF8&keywords=chf+11s&tag=googhydr-20&index=aps&hvadid=2191646201&ref=pd_sl_7yhlcmfgum_b
http://www.audifans.com/archives/1999/11/msg00925.html
http://www.sjmautotechnik.com/trouble_shooting/susp.html
http://thebestresources.info/results.aspx/hydraulic-oil-chart