Hydraulic Pump Fill & Refill
This refill of the hydraulic roof pump was done on my 1999 XK8 and it is the same as all other XK8 / XKR to 2006. You will find that the cars with a 3 tier platform is a little harder to access but can be done without removing the pump. I can tell you first hand because I have done it. Your only concern is not to drop the plug in the back.
<![if !vml]>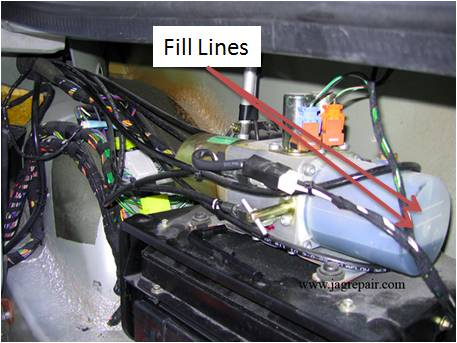 <![endif]>
This is your pump and if you look to the right end of the tank you will see two embossed lines they represent your high and low levels. It is my understanding the manual suggests that the fluid level is dependent on the position of the roof (open/closed) but I can tell you that is not correct. Whether the roof is open or closed the top line is the proper operating level of the fluid.
<![if !vml]>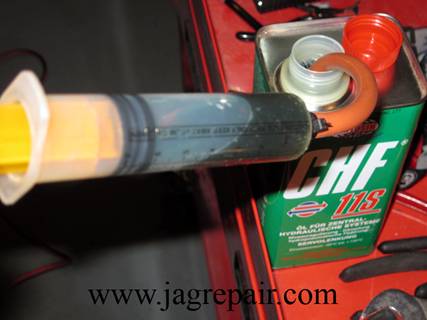 <![endif]>
If your car is a 1996 to I think 1999 you should check that you have the upgraded hydraulic fluid Pentosin CHF 11S. This fluid is green in color and is what is used today. If it is a brown color you should have the system flushed and the new installed.
<![if !vml]>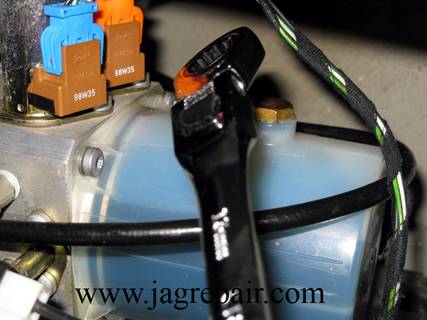 <![endif]>
To refill your unit you will need to remove the fill cap that is located at the top of the tank.
<![if !vml]>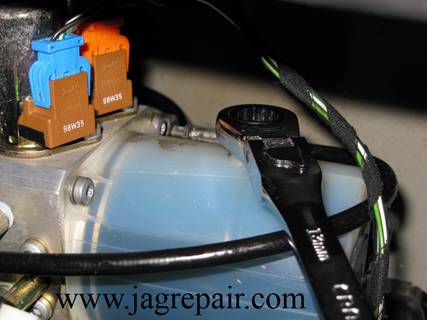 <![endif]>
Once the cap is removed use a syringe like the one below to fill the tank.
<![if !vml]>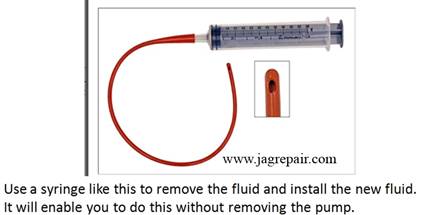 <![endif]>
<![if !vml]>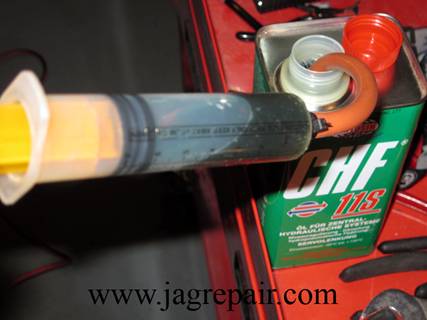 <![endif]>
<![if !vml]>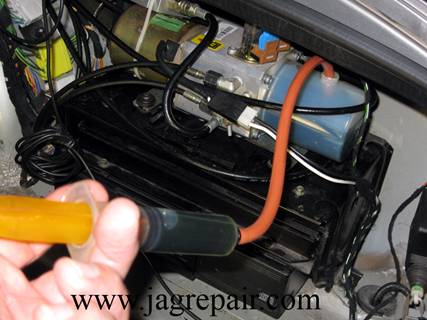 <![endif]>
The process is simple. Just be sure not to over fill the unit but also make sure that you do not let it run low. Put the cap back and after the roof has been operated a few times check that the level is correct.