2000 SType Front Brake Replacement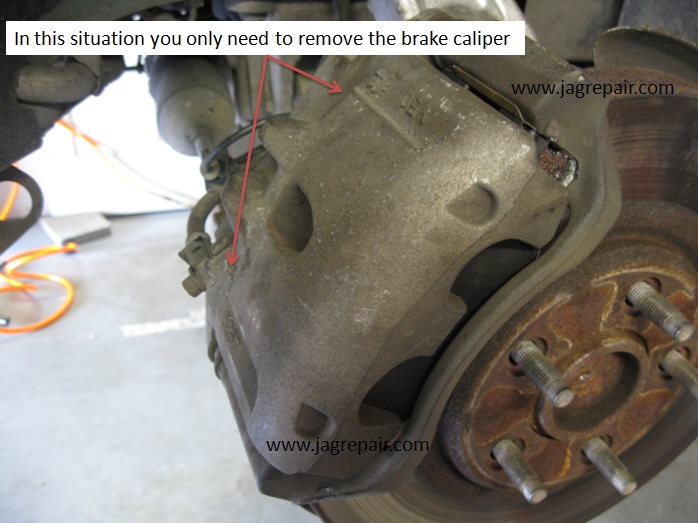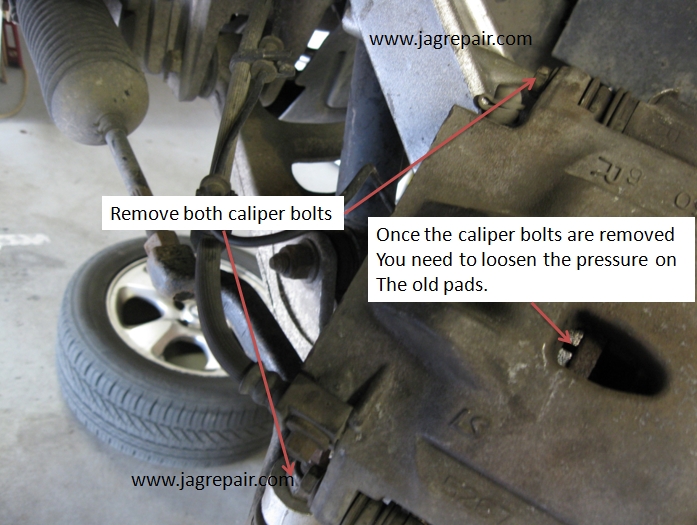 Remove the two bolts holding the brake caliper in place. Once that is done you will need to loosen the pressure of the caliper on the old brakes to be able to lift the caliper off. This can be done several ways but what I do is place a screw driver in the opening on the top of the caliper between the pad and the disk and gently apply back pressure pushing the pad away from the disk. When doing this you want to make every effort not to score the disk deeply. Slight tooling marks are not going to harm it.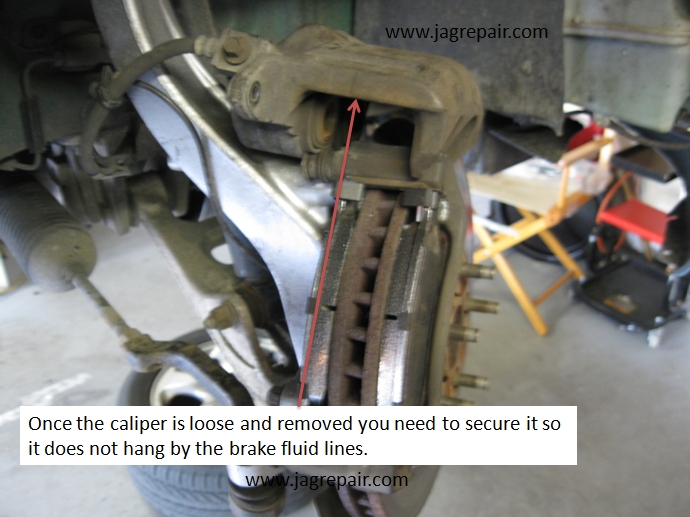 Once the caliper has been removed secure it so it cannot fall. You also need to be sure you do not twist or pinch the brake line.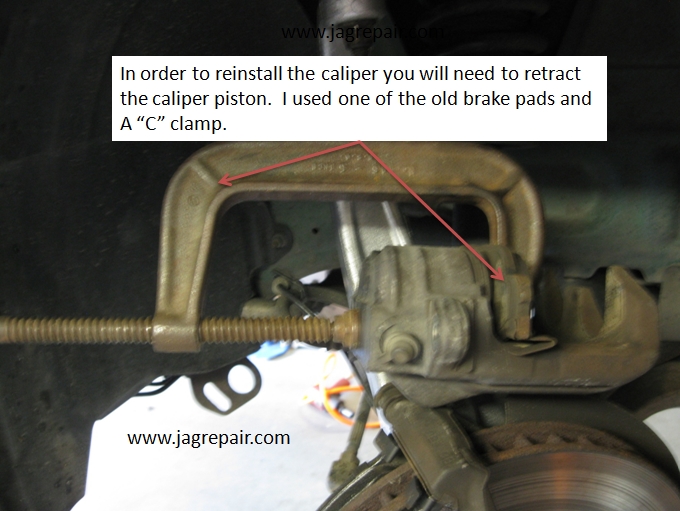 When compressing the caliper (do it slow) be sure that the brake fluid cap is removed so that the fluid can go back into the reservoir. Also check every now and then to be sure the fluid does not spill out. Do not let it overflow in the engine bay!!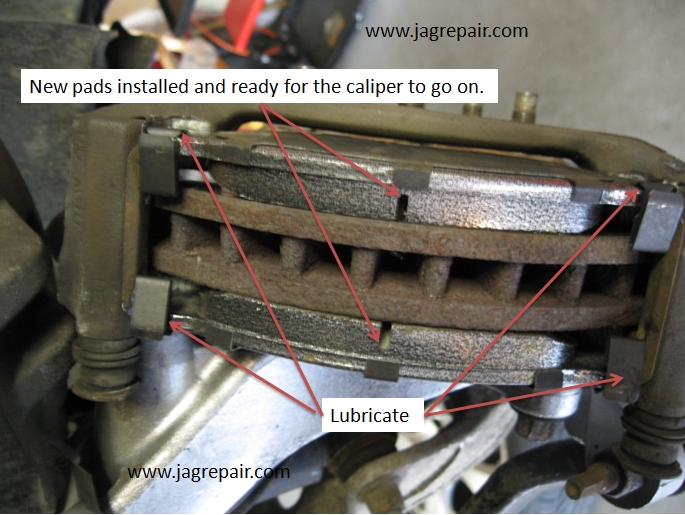 Now that the caliper is removed and secure remove the old pads and install the new ones. Be sure to clean and lubricate as directed in the instructions in the box with the new pads.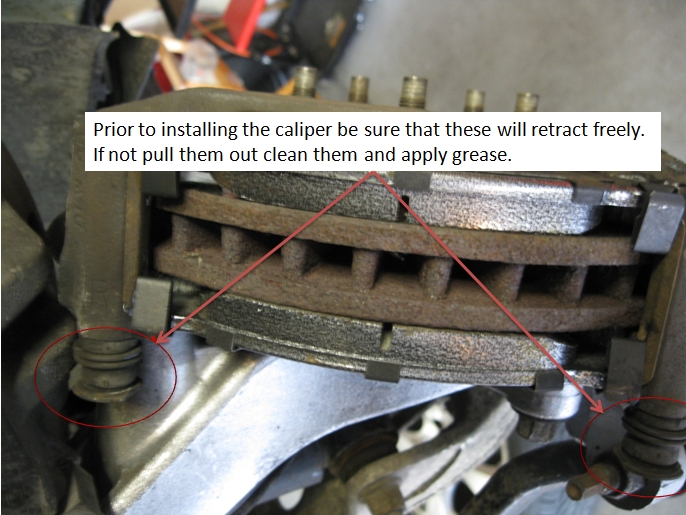 These are slides that the bolts for the caliper goes in. Prior to installing the caliper you should check to see that they move freely. If they do not you should pull them out clean them and apply grease and reinstall them. They allow the caliper to float so that the brakes wear evenly.
If you are going to do the rear brakes use this link http://www.jagrepair.com/BrakesSType2000.htm