2000 SType Upper Control Arm
It was time to replace the upper control arms. When I first started this project I did not know that I had to remove the strut to be able to pull the 2 bolts for the control arm. It was not a problem just added work.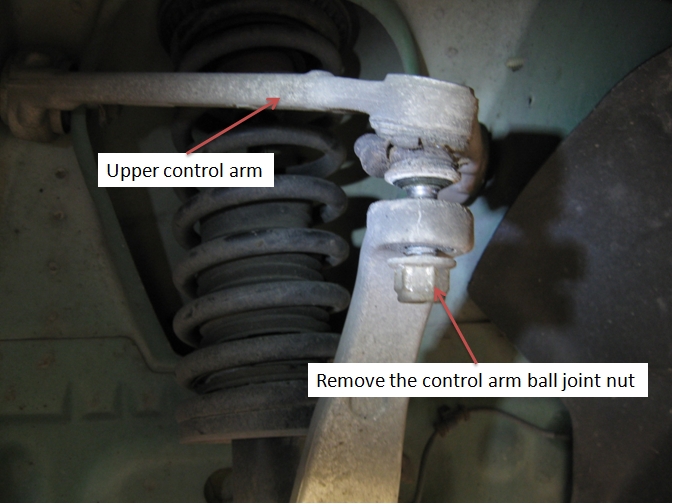 First remove your wheel. Thought I was going to have an issue in popping the ball joint from the vertical control arm but when I loosened the nut it just came free. At this time just let the vertical control arm fall outward. I then went and removed the nuts on the control arm bolts. They are located on both sides of the strut tower in the engine bay. When I did, I noticed I was unable to remove the bolts because of the strut being in the way.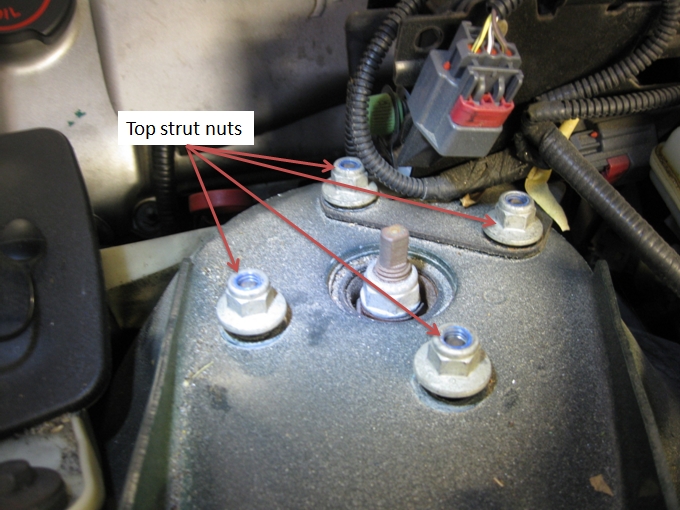 So I had to remove the Strut. You have 4 nuts on the tip of the strut tower just remove them. Just a note, the strut will not fall down.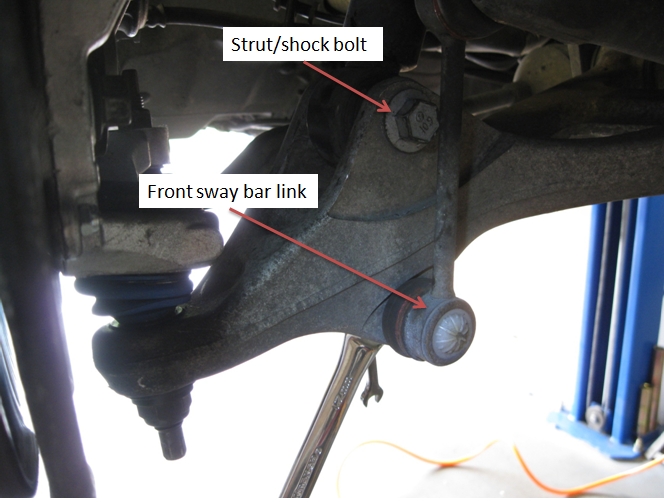 Now the bottom of the strut has a bolt that needs to be removed. In order to do that you will need to take the bottom sway bar link loose from the lower control arm. Once the nut is removed you can swing it back and out of the way. Now you can remove the strut bolt and then the strut will just lift out.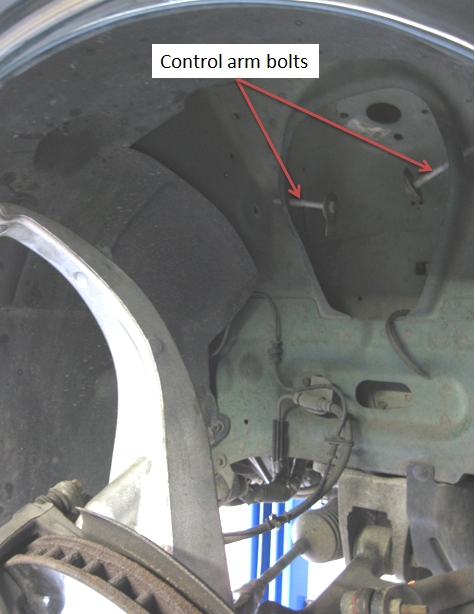 I removed the upper control arm and you can see the 2 control arm bolts that I needed to remove.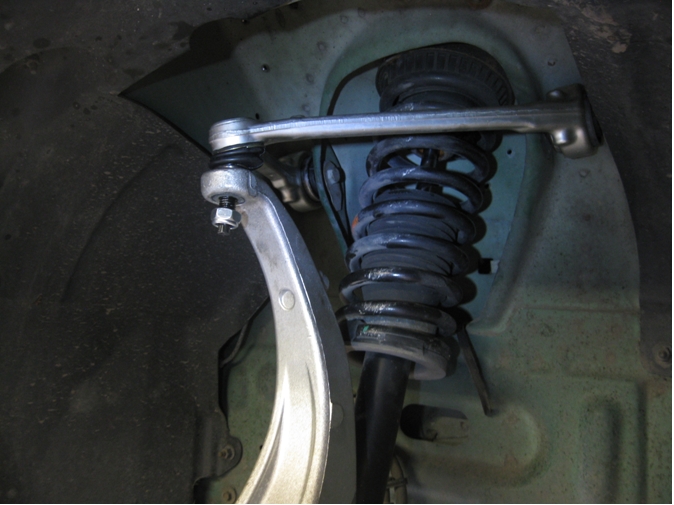 New control arm installed.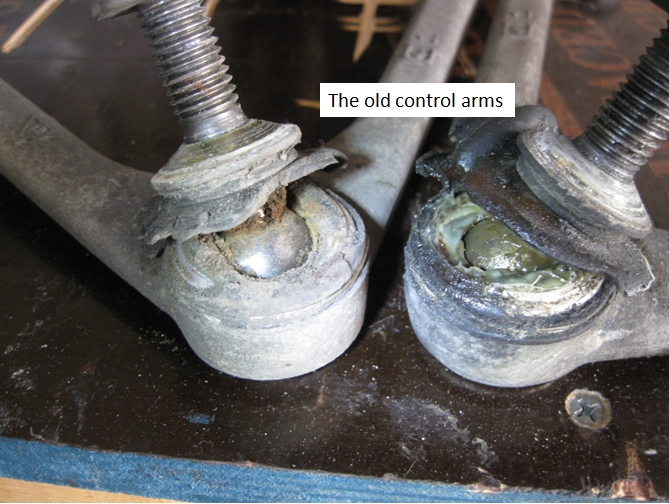 The ball joints were dry and in bad shape.
Be sure that you use the proper torque specifications for your car if you elect to do this repair.