Engine Grounding Checks
My first problem was a poor idle and the second among many was a transmission shifting issue. So I elected to check the engine and component grounds to see if they were part of my problem and they were not but I did improve the grounding readings. This is how I did it.

This is a layout of the grounding points on my XK8 and you can get this same layout for your Jaguar if you look at the Main Power Distribution for your model year car.
After getting this I identified each location in my car for access. Now I only wanted to check the engine components but the procedure will be the same for all of them with the exception of the grounding points for components that need to be turned on to check for a good ground.
What you will need is a multi-meter and a wire with 2 clips that can reach from the Negative ground (-) battery terminal to the front of the car. Set your meter on DC volts and connect one lead of your meter to it. Then connect the other end to the Negative ground (-) on the battery.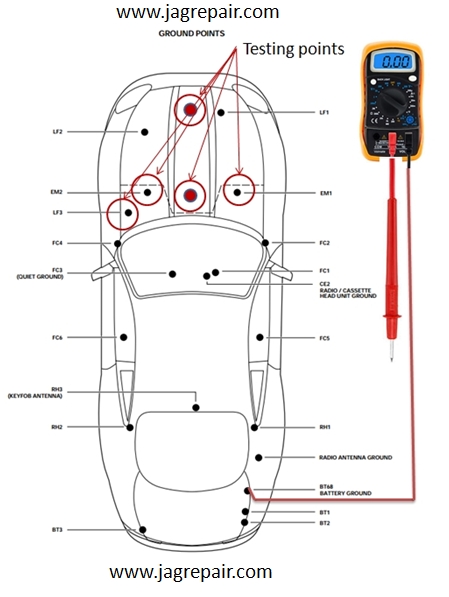 You are almost ready but you must remove the fuel pump relay/s or fuse/s and the reason you are doing this is to prevent the car from starting when you perform your test.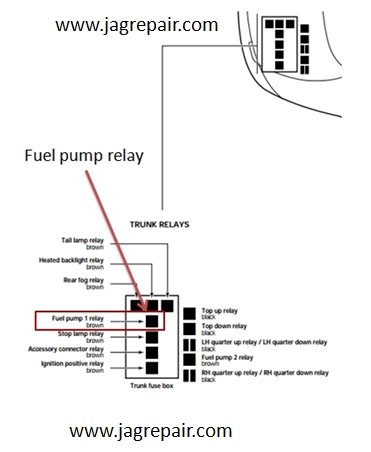 Now that the fuel pump is out of the picture you can begin your test. The best way to do this is for someone to be in the car to attempt to start it As they are doing this on your command you take your other lead from the volt meter that is set on DC voltage and touch one of your grounding points and document your reading. Now remember that the car will not start but you want to crank the engine until you get your reading. Then stop and go to the next grounding point and test it and document your readings. The readings should be well under .5V or 500MV.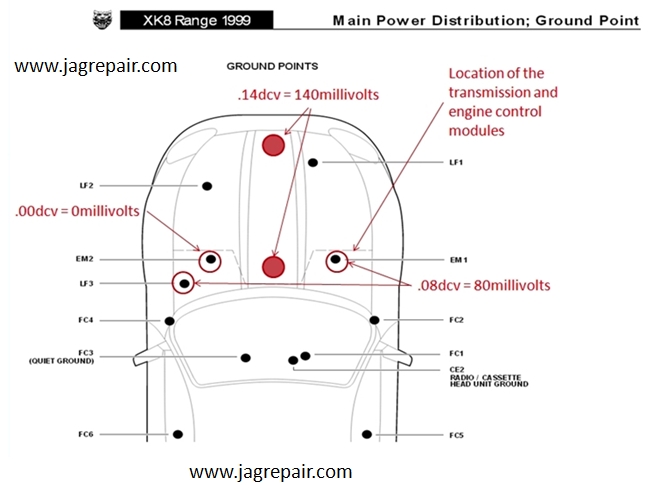 This is the results of my first test. Notice the solid red dots in the front and back of the engine are the coolant tower and the throttle body. At this point I elected to clean the contact point at the frame and the transmission bolt where the engine grounding strap is connected. I wanted to improve the readings I got. I should mention to disconnect the battery before you disconnect any ground lead.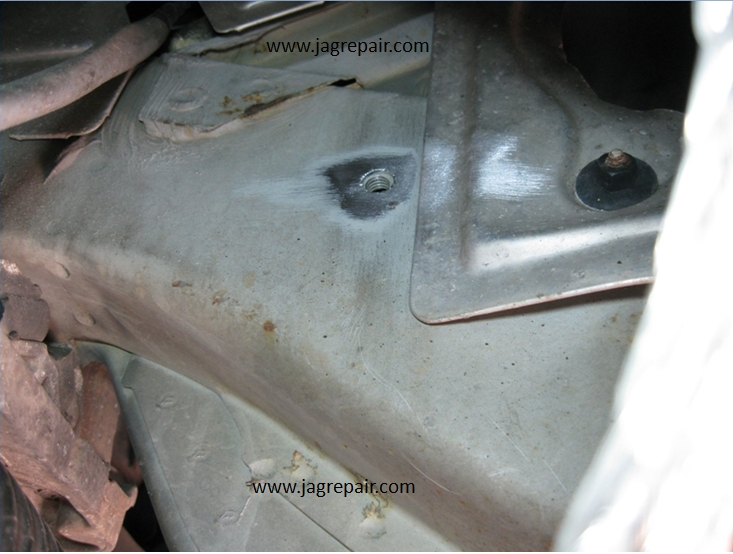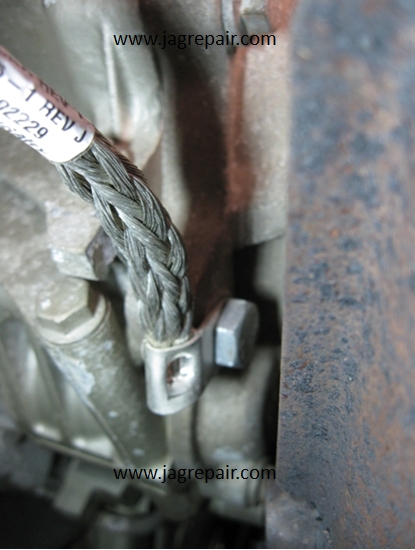 Be sure to disconnect the ground cable from the battery before you pull the ground strap off the frame and engine. This ground strap is located directly under the starter on the right side lower frame of the car. Before I replaced the strap I cleaned the contact area for a clean and positive contact.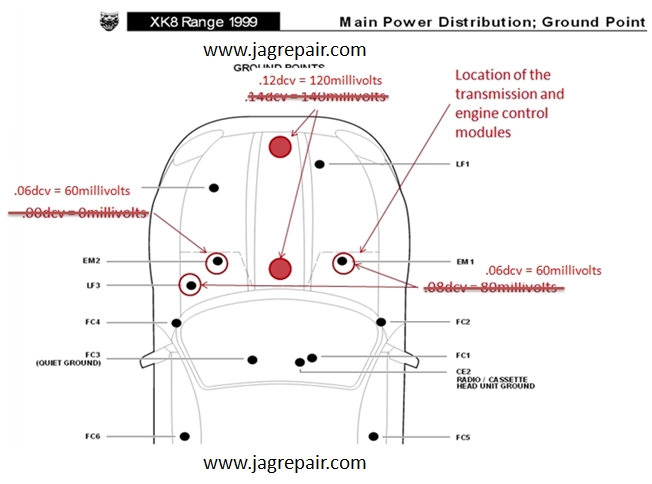 It made a little improvement to the grounding and I was satisfied with that.