Jaguar Mirror Repair Sun Visor 1999 XK8
When we first got the car the sun visor on the driverís side would fall open when the visor was turned down and in use. Shortly after the other did the same thing. I repaired both and all was good.
The mirror will snap out of the visor.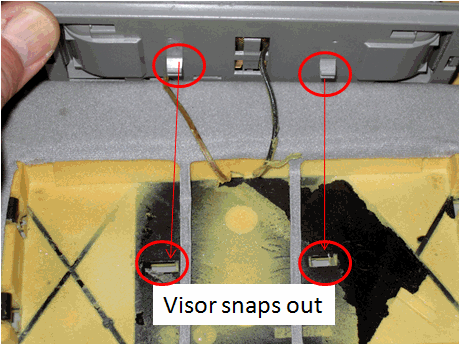 When the mirror is removed the two clips may fall out. So keep an eye out for them.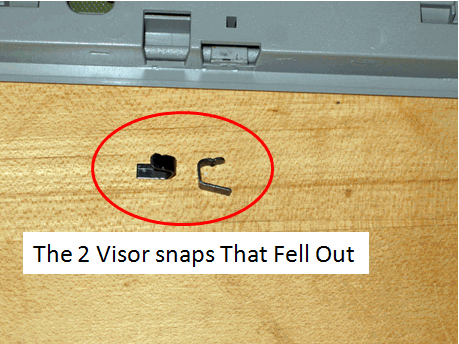 You will notice that on one end of the clips it is notched as a stay to prevent it from falling out.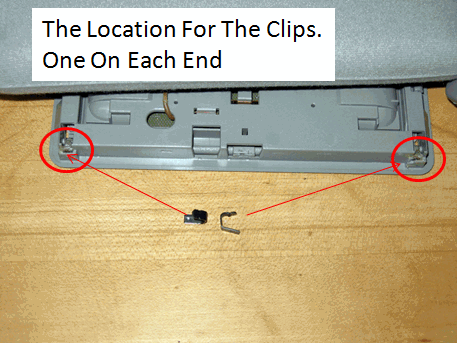 It is hard to see but the clip is installed all the way down. Do a test prior to gluing it in place.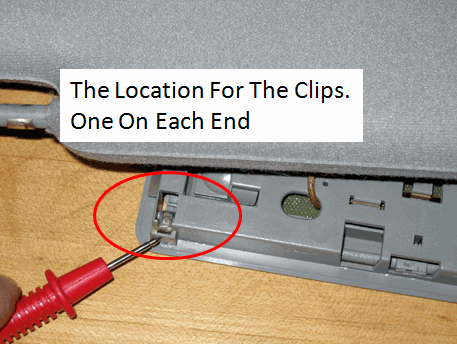 When installing the clip you should see if the housing around it is cracked. If so you should repair it at the same time you reinstall the clip. I held it open and applied glue and guided it into the crack and in the channel that the clip goes into prior to installing the clip. Be sure when installing the clip you push it all the way in.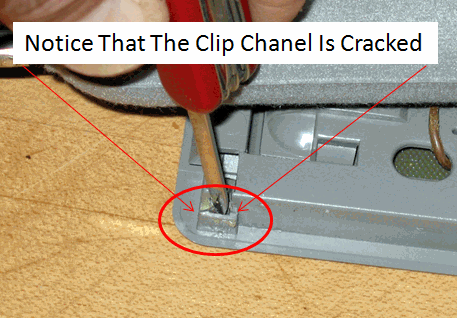 I used two boards and a clamp to hole it together as the glue dried.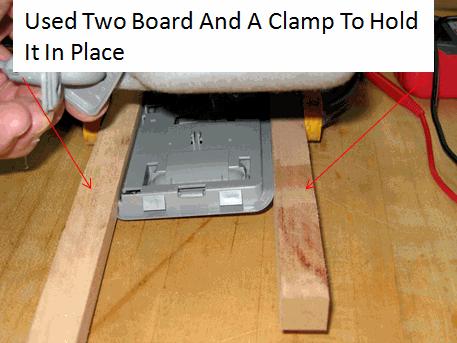 Another look at the clamp and boards.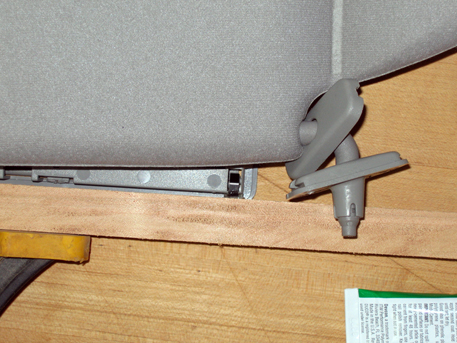 The glue I used was Duco Cement and it works great. One thing I forgot to mention, When you think you want to operate it or install it do not and the other is not to over glue. You could find that you glued the mirror shut Wait for at least 24 hrs. I hope this helps.