Jaguar XK8 Plug Replacement
Remove the access cover for the plug coils and to the plugs.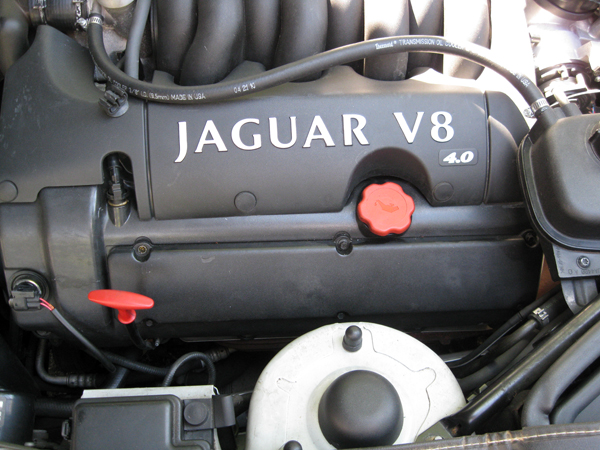 When you attempt to remove the cover you may come across a bolt that will turn but not come loose. This is due to the nut coming loose and you may need to apply a little pressure from behind to get it out.
I was not so lucky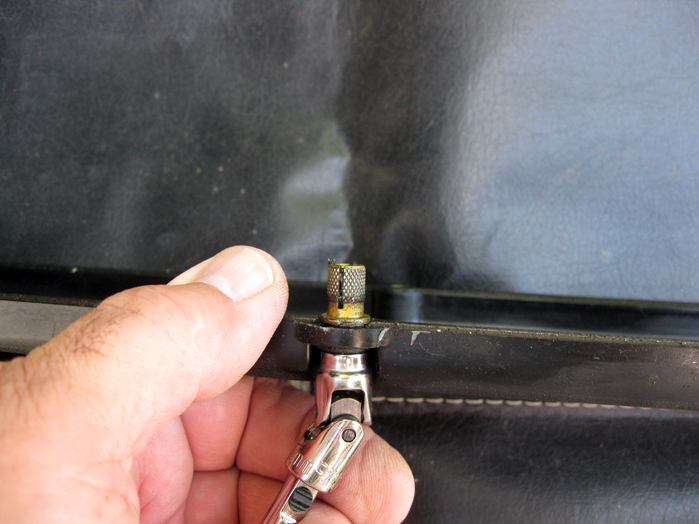 Photo of the coil packs and you can see where the nut came out for the cover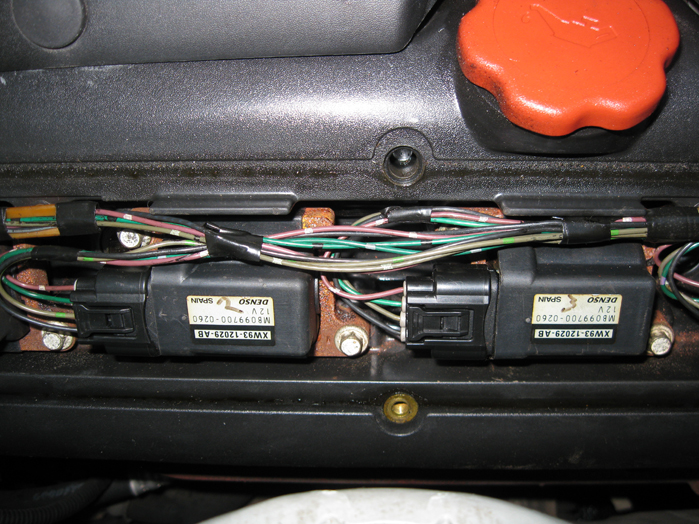 Remove the two bolts that hold the coil pack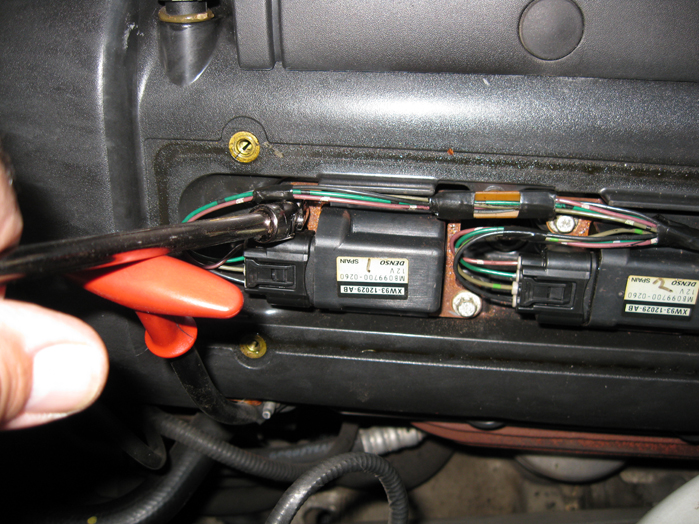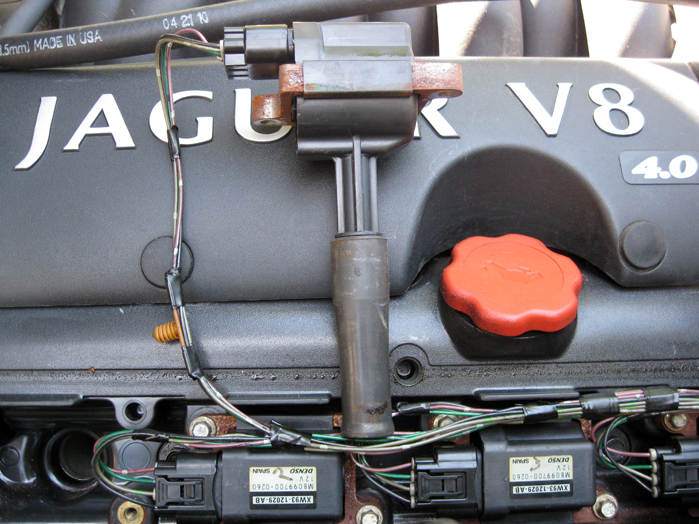 After removing the coil pack check it to see if you have oil in the cylinder with the plug. Because of the oil filler is on that side be sure the oil in the cylinder was not caused by oil overfill leaking into that area before you assume that you have a leaking valve cover gasket.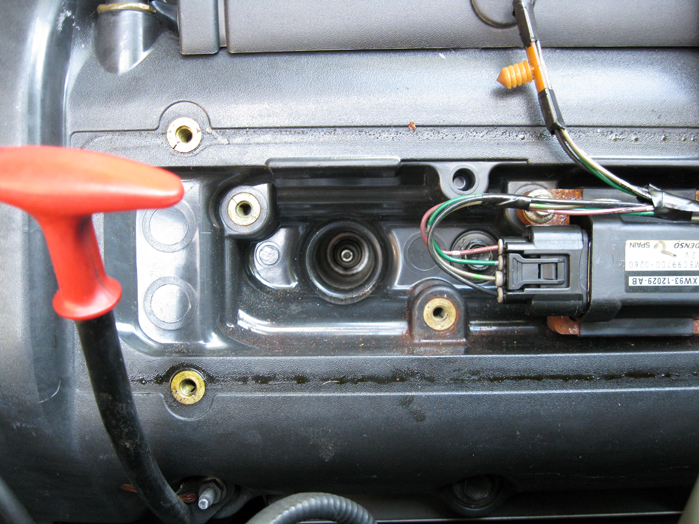 In this case no oil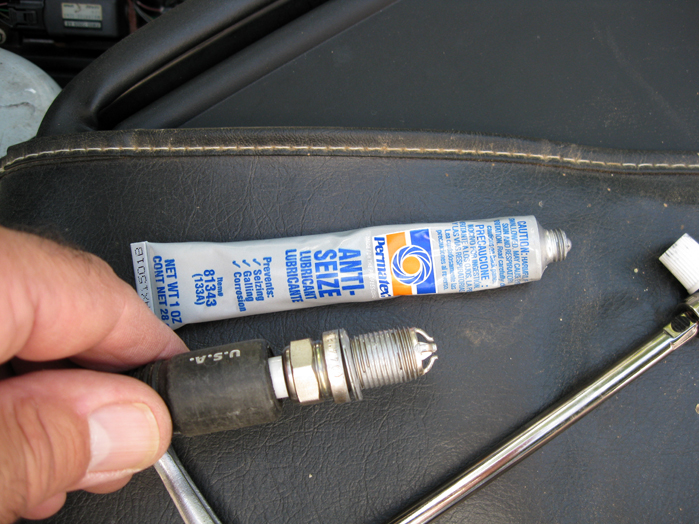 When installing the new plug use "Anti-Seize" on the threads
I used BOSCH Platinum 4501.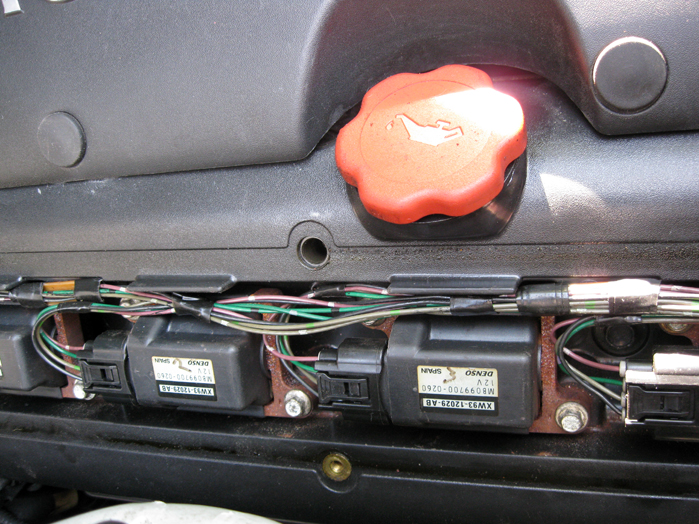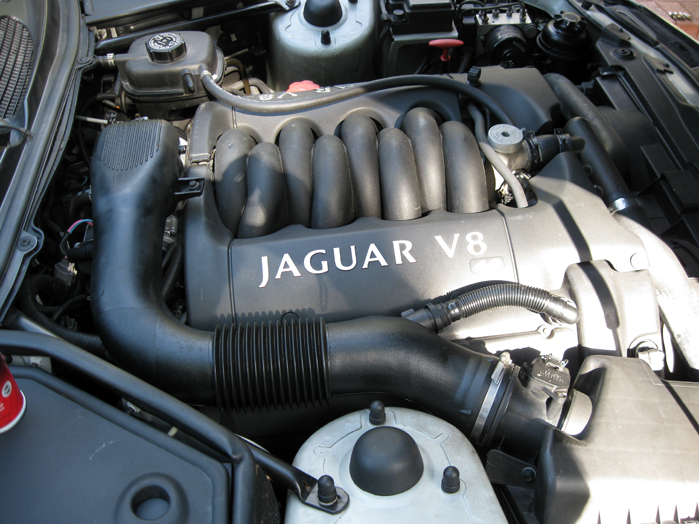 On this side you will need to remove the TB intake tube. When you do this do not bend or force the pipe. You should check it for any leaks or cracks.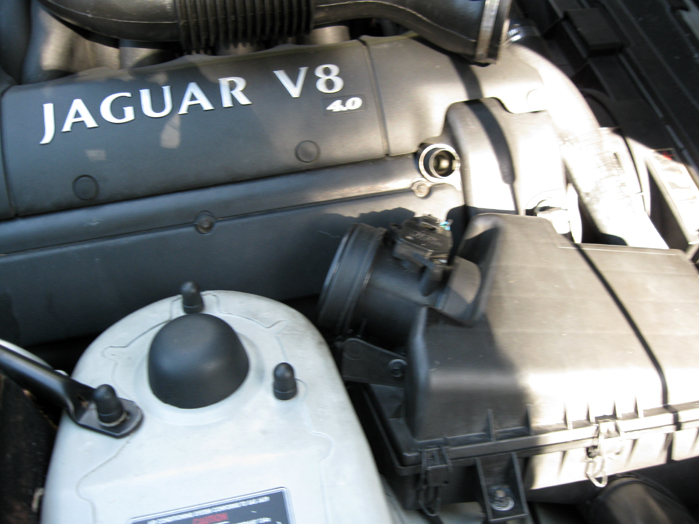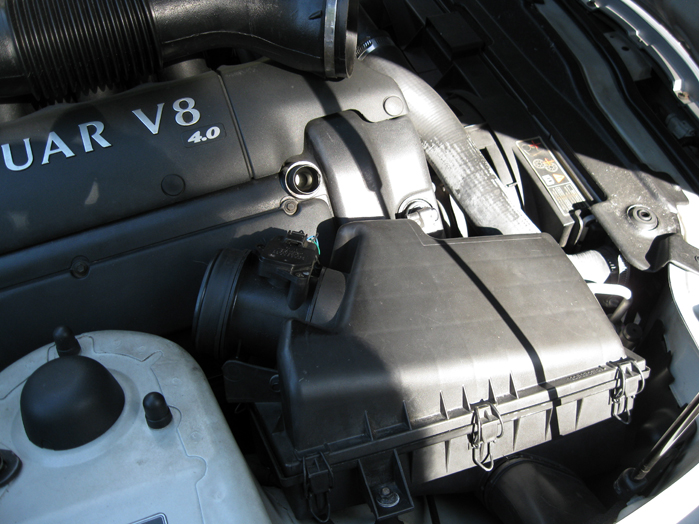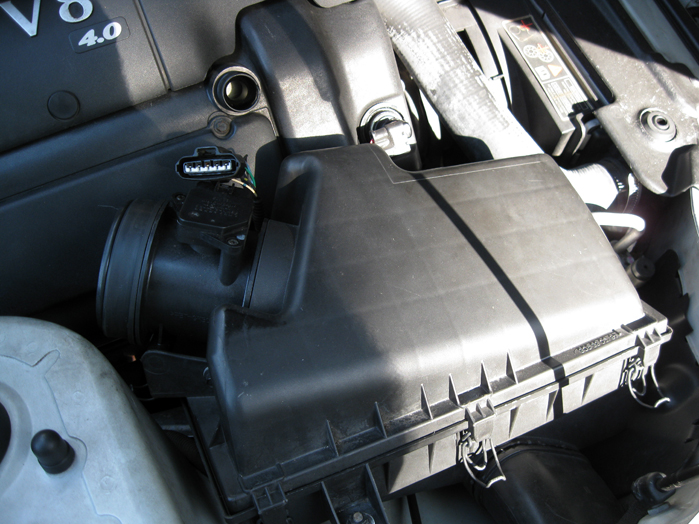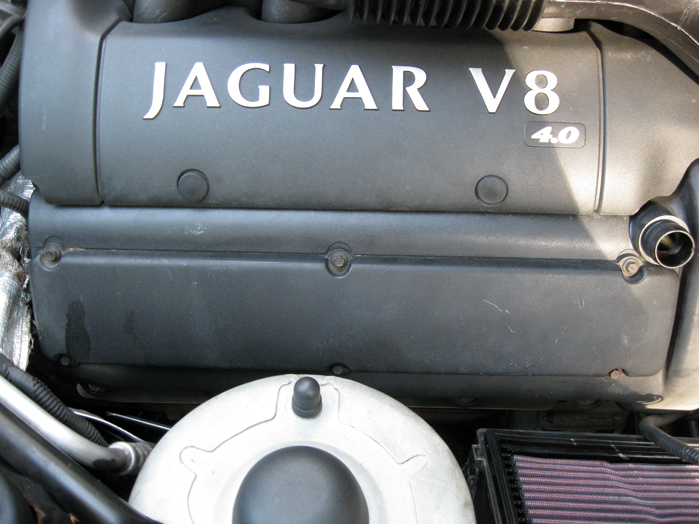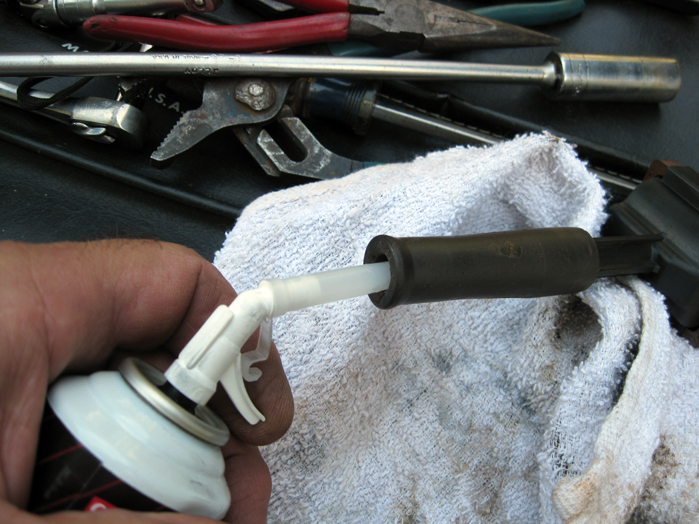 When I reinstall any and all electrical connections I use CRC contact cleaner and CRC Di-Electrical grease. Do not over use the grease.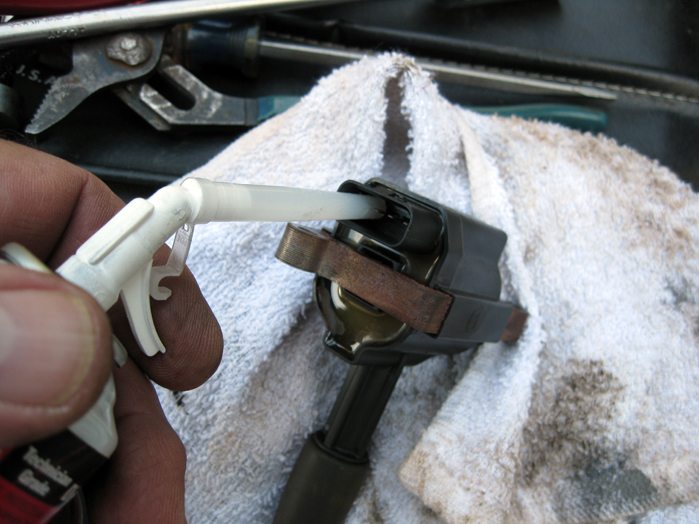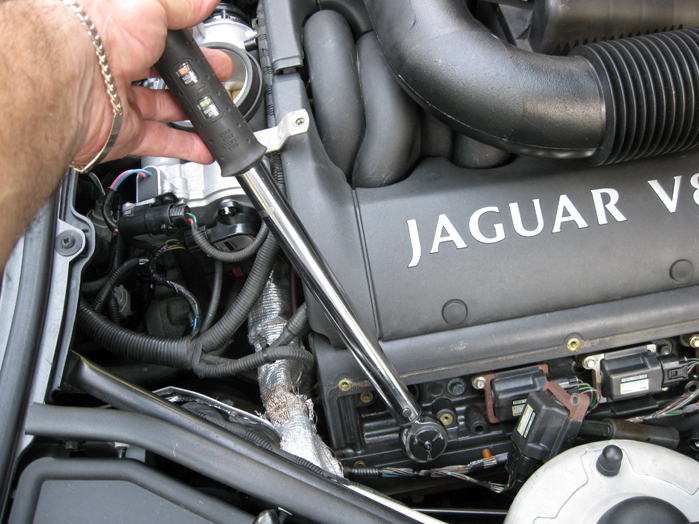 When I installed the plugs I used a torque wrench on all the plugs.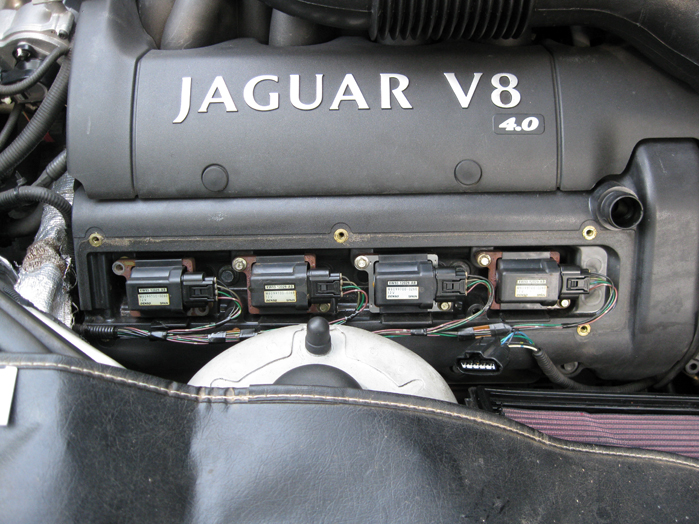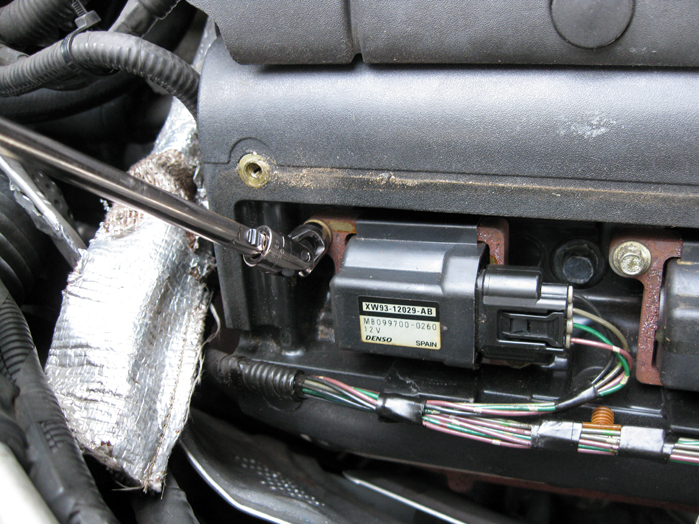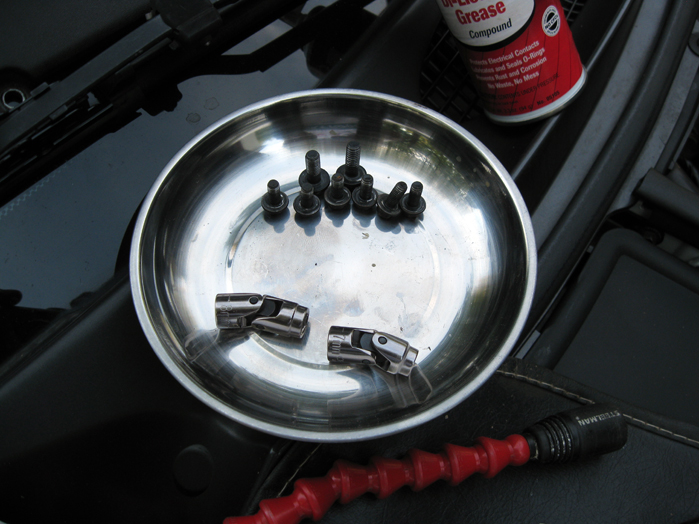 In this photo you can see the spark plug installer I purchased many years ago. It makes the job a lot easier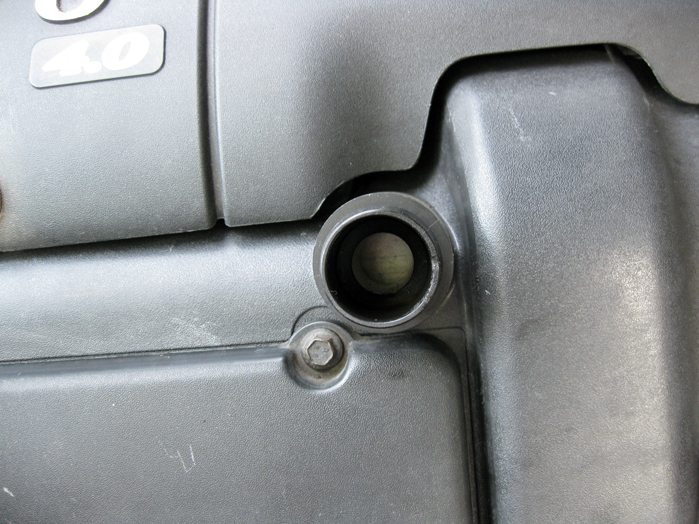 Be sure to check that the breather stub is clear