Jaguar Remote 1999 XK8
At times my remote would not work. Replacing batteries did not fix the problem so I elected to see if I could find the problem. What I found out is that it needed a little cleaning.
This is the remote LJA2610AA, 315mhz Batteries are CR2016 3V, 2ea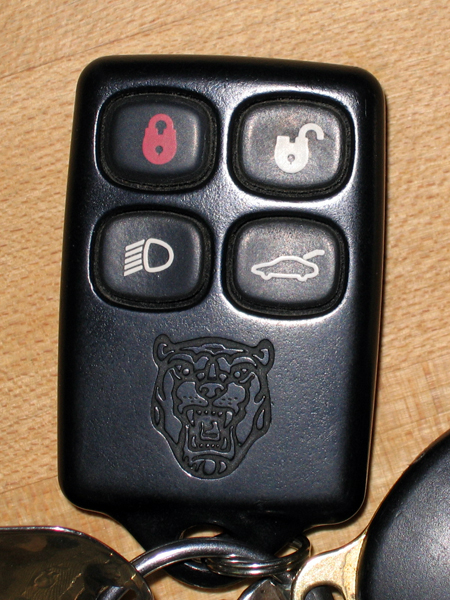 Notice the black marks on the circuit board. This is the locations for the buttons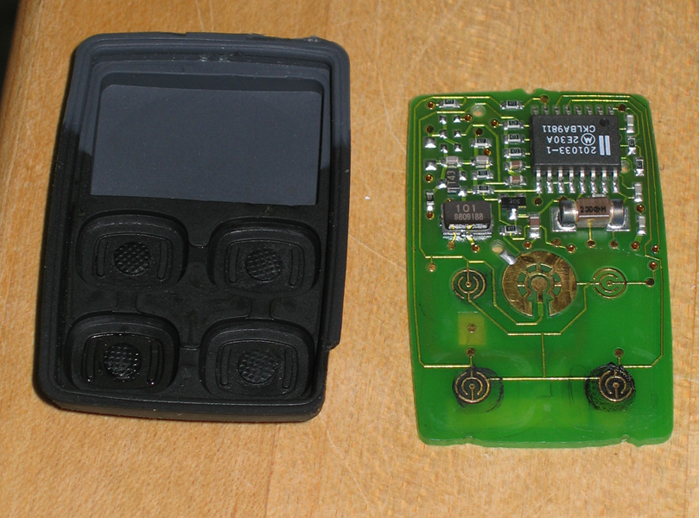 Same photo just a little closer.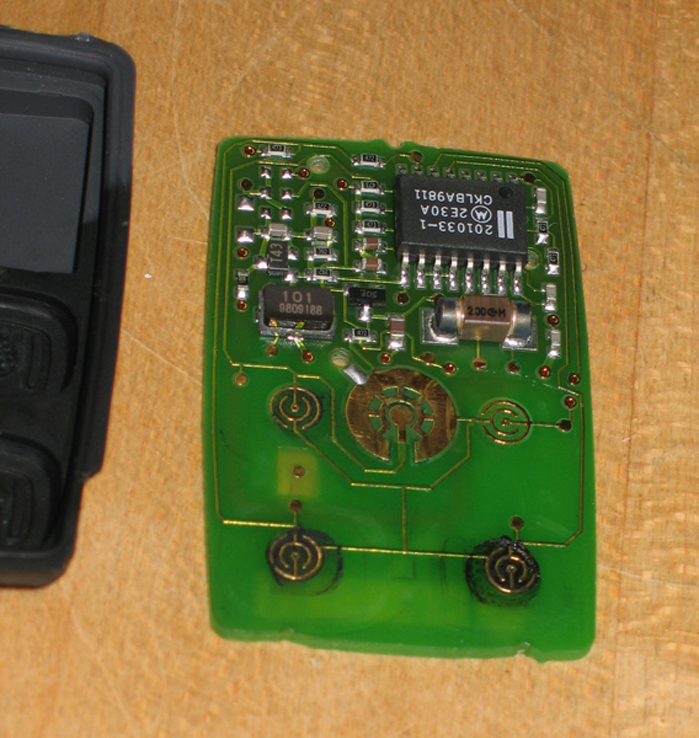 Used Rubbing Alcohol with a Q tip to remove the black residue from board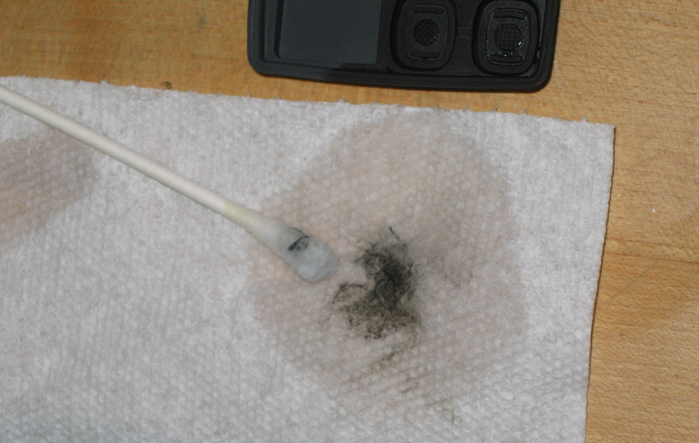 The cleaned board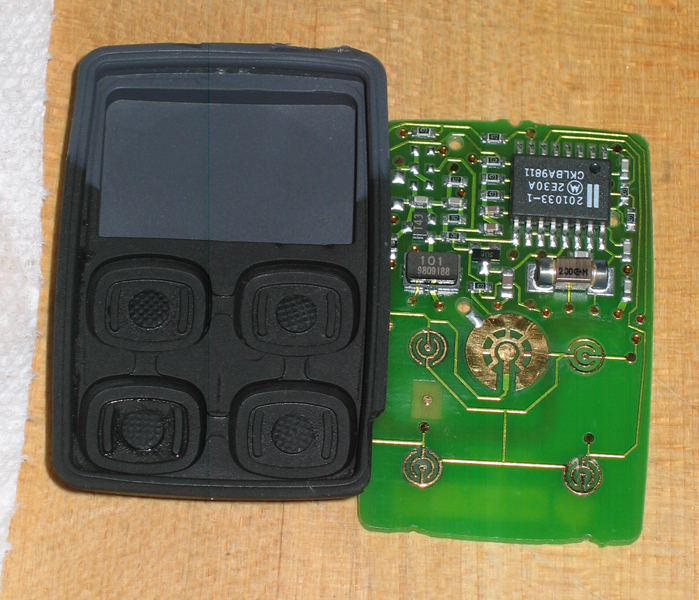 After I put it back together I had to press the unlock button 2 to 3 times before the car would respond. After that it worked just fine.