Throttle Body Plugs P0121 Code
Top view of Throttle Body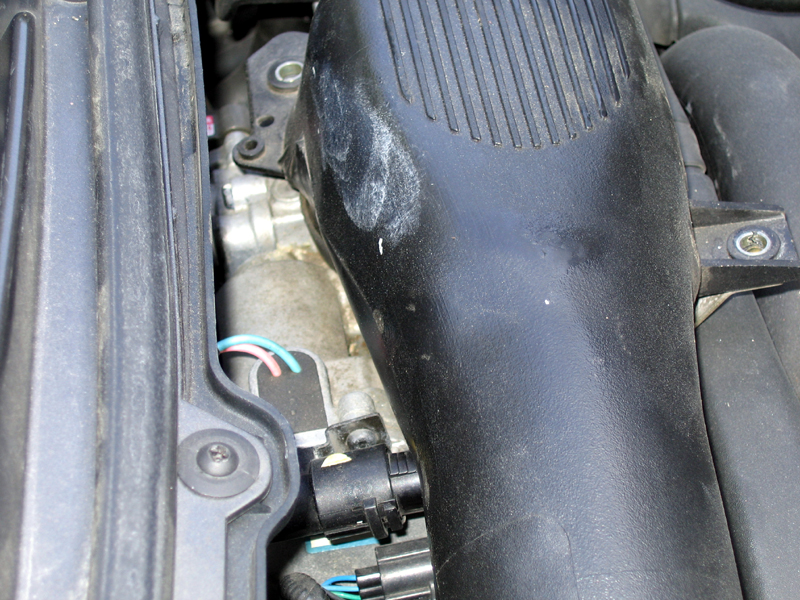 With air intake removed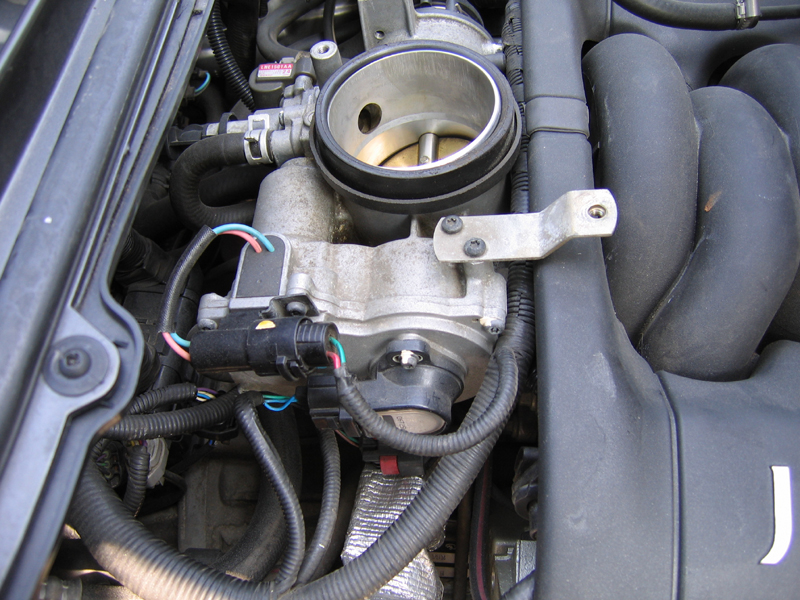 Side view of plugs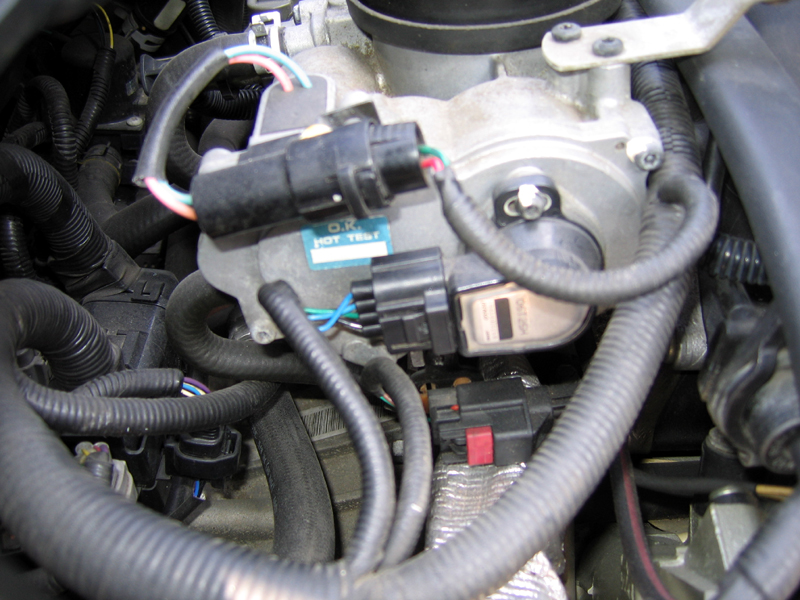 Readjusted the plug connectors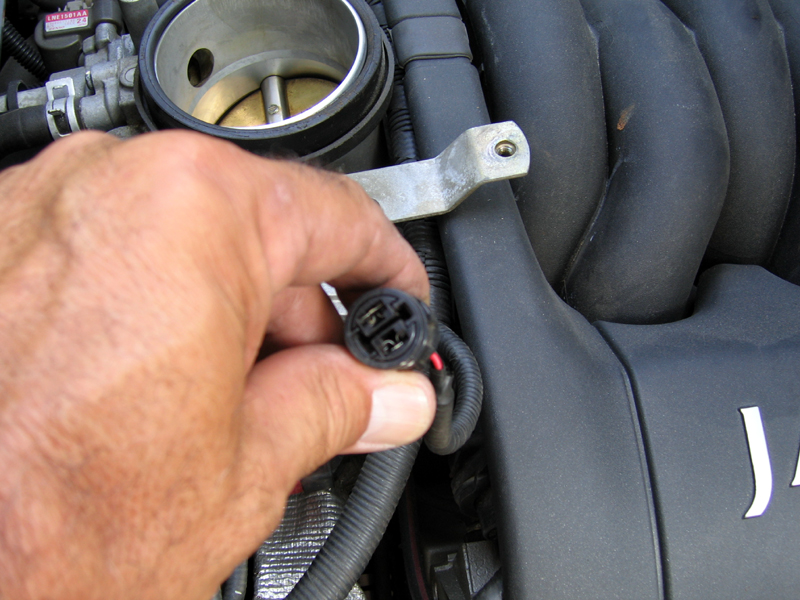 Found that the plug stays were broken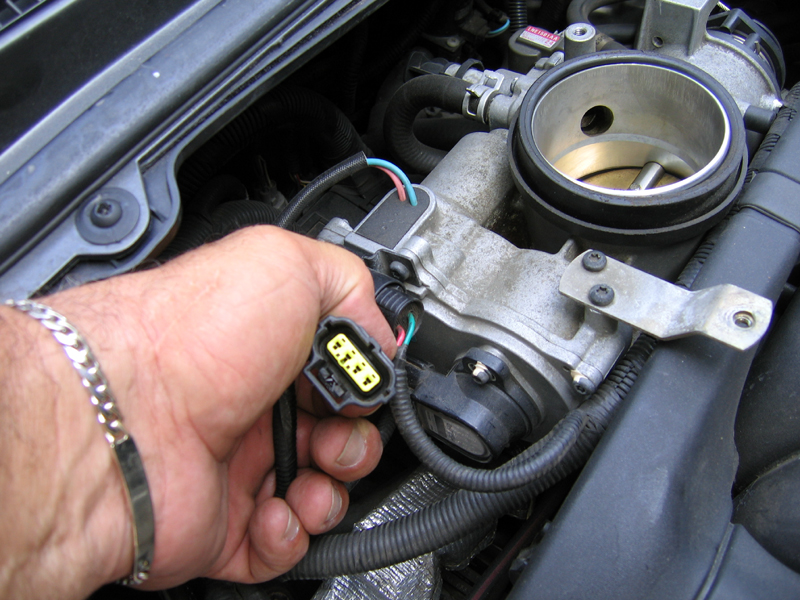 Mirror view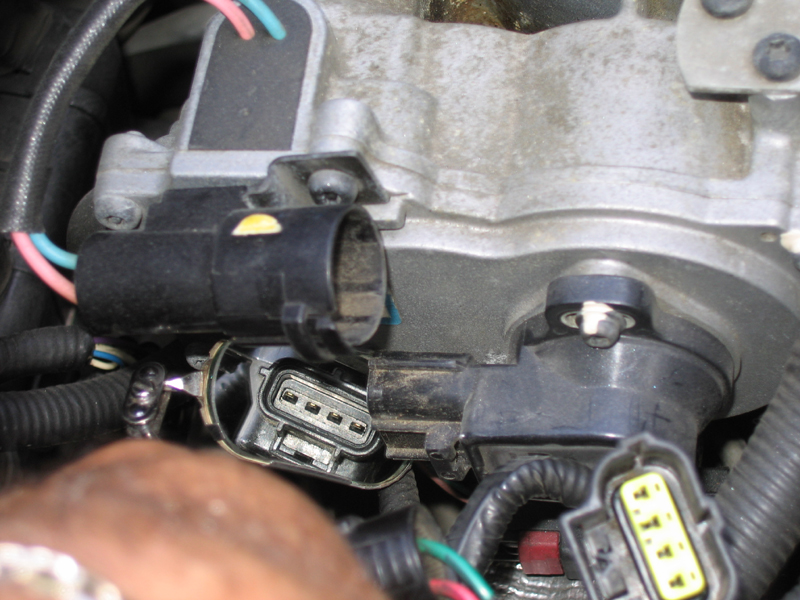 On several occasions while driving the car I would get a Fail Safe warning and I would loose power. Thought that the TB needed cleaning. Did that and used BG 44k the problem cleared for a period of time. Then it did it again with the same codes. I removed the top plug and found that the clips were loose. Adjusted them to fit tighter and had no problems for a long time until a few days ago when I was on the toll road running about 70mph. and the car lost power. I moved the TB wires and I was on the road again. Today I took the time necessary and checked all the connections and found that the stay for the TB plug was broken allowing it to work itself loose. Alldata indicated that Jag had a service bulletin on the plug and suggested that the connectors should be replaced. I went to Jag and they only had the wire connectors. They did not have the plug that holds the wire connectors in place so I used a wire tie to hold it in place.
This is part of the service bulletin 303-58
Engine Control - AJ27 MIL ON, P0121
DATE 11/02
V8 XJ Series/XK
MODEL
1999-2001 MY XK Range
1999-2001 MY V8 XJ Series
VIN
031303-A22860
853936-F40117
Check Engine MIL - DTC P0121 Flagged - Connector Material Mismatch - AJ27 Engines - Modify Harness
Issue:
On some 1999-2001 XK and XJ vehicles within the above VIN ranges, with AJ-27 engines, Diagnostic Trouble Code (DTC) P0121 (Throttle Position Signal) may be present. A possible cause is a mismatch of electrical connector terminal materials between the Throttle Position Sensor (TPS) and the wiring harness electrical connector (gold terminals on the TPS and tin terminals on the wiring harness).
Action:
For 1999 MY vehicles, also refer to Technical Bulletin 303-S498, Service Action S498.
On a customer complaint basis only, install new gold terminals into the TPS wiring harness electrical connector as follows: