2010 Jaguar XF 5.0 No Start
XF will not turn over / start
Your XF will not turn over/start after pressing the brake and the start/stop button.
I ran into this problem twice and did not understand what was going on because I am new to XF and learning and I was pressing the brake pedal. I asked a friend and he explained it to me. Thank You Steve!
Starting requires pressing the brake, but it's not the pedal switch that the system looks at. It looks for a brake pressure signal from the ABS module. Press the pedal, brake pressure goes up, that's the trigger. If the pressure rise is not high enough, it won't crank. Make a firm pedal press.
So if this is happening to you this is what you need to look for.
You press the brake and press the start/stop button and the car does not turn over to start. First check your instrument cluster for a message. You should get one of these two messages.
<![if !vml]>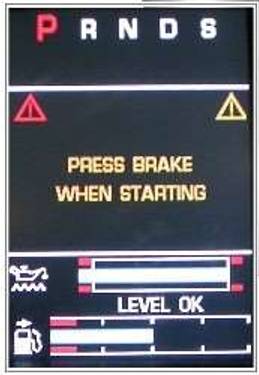 <![endif]>
Pressing the brake harder should give you positive results.
<![if !vml]>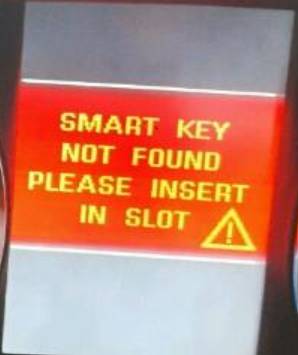 <![endif]>
This other message that the smart key is not found could be caused by several things. You forgot your key, low battery in the remote, in your pocket with other things, you have a failing remote or your cars system has been compromised and will need to be looked at by whoever you choose.