Jaguar S-Type DCCV
This procedure is related to a no heat to the driverís side of the car.

First let me say I read several posts on this problem prior to my getting involved in it. I then posted my problem looking for additional information and direction.

What I found is that the heat in the car was about 20į cooler on the driverís side with the control panel set to 85į. I went to the DCCV and checked the temperature on the three heater tubes going back to the firewall. What I found is that the two feeds going in were about the same and the return tube was in the same temperature range. Bottom line it did not offer any help to evaluate or pinpoint the problem. My thought was that it was electrical so I checked fuses to the entire heating/coolant system and found no problems. I then went to AllData and it offered little to no help in trouble shooting, I then went to http://jaguarclimatecontrol.com and they had a lot of information but I was not ready or convinced it was in the control module or sensors or control valves. In the meantime I wanted to better understand the coolant/heating system so I began to draw out the system, the drawing in any of the references were not like what I had in my car. I will provide my drawing and the factory drawing as an FYI for you. I then had a recommendation to unplug the DCCV and see if I had heat. The information provided was that the DCCV in a relaxed mode (no power/control) is a wide open heat mode. With the plug removed I had the same results, no heat to the driverís side. At this point I replaced the DCCV. I was a little apprehensive that the DCCV was the cause until I took it apart and found out how it worked. I had visions that it was a clogged heater core and that was not the case.

Electrical diagram to the DCCV: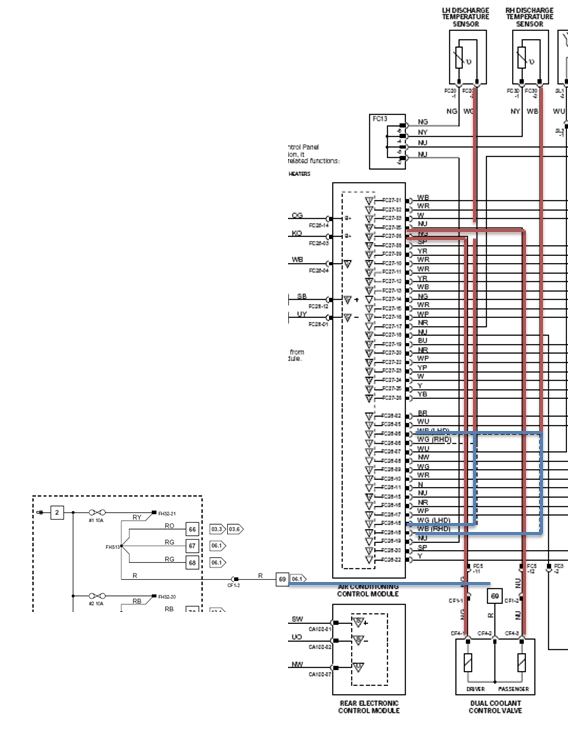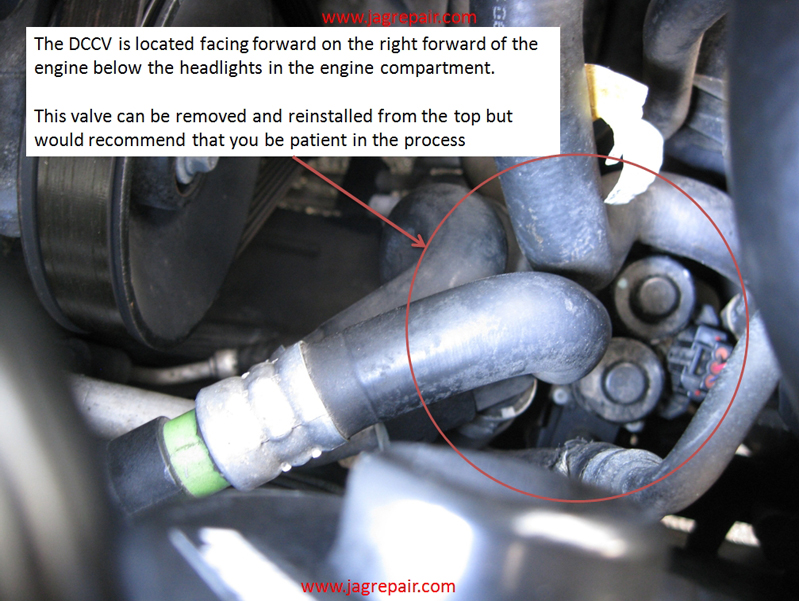 The power plug to the DCCV. It is a little hard to get to and not easy to remove. Be patient and take your time.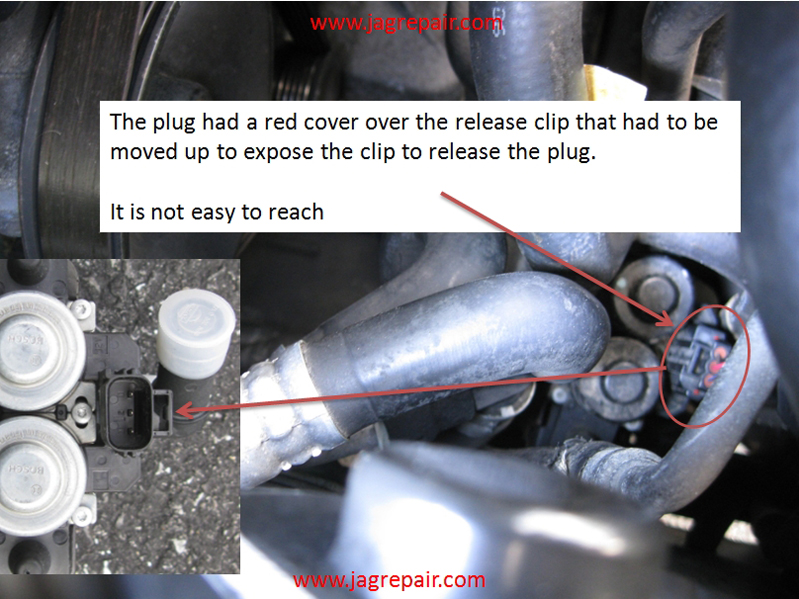 The information below is my procedure to replace the DCCV and the evaluation of the valve and what I found to be the cause.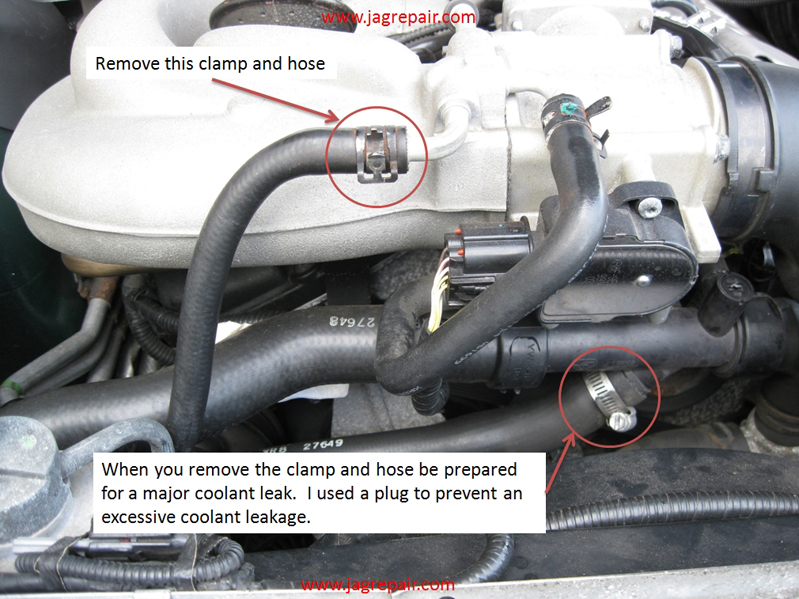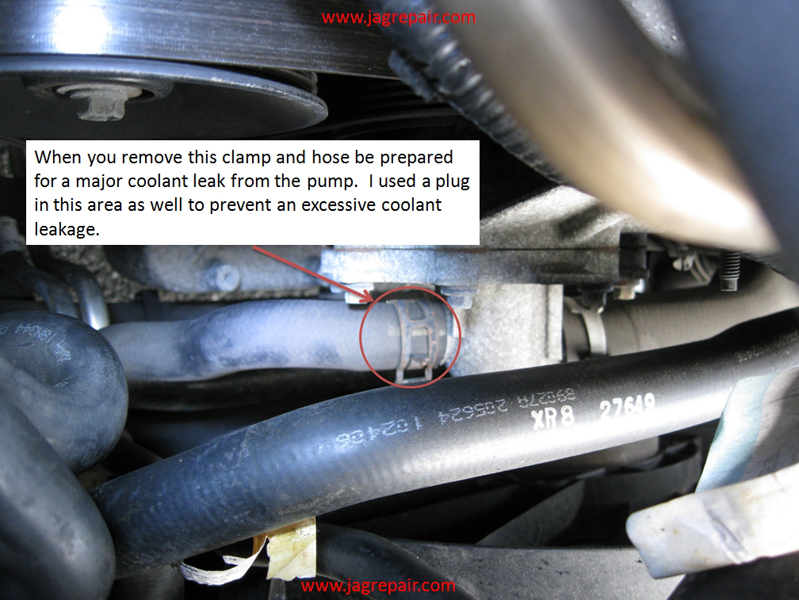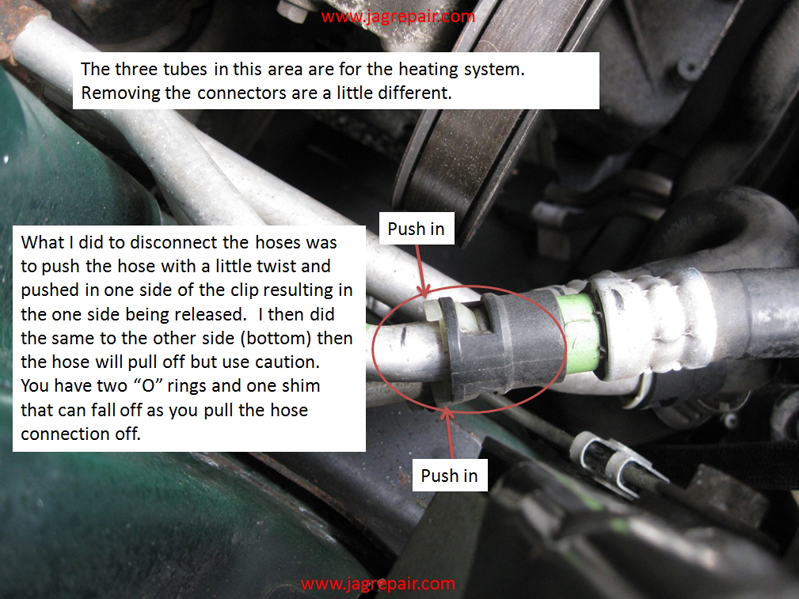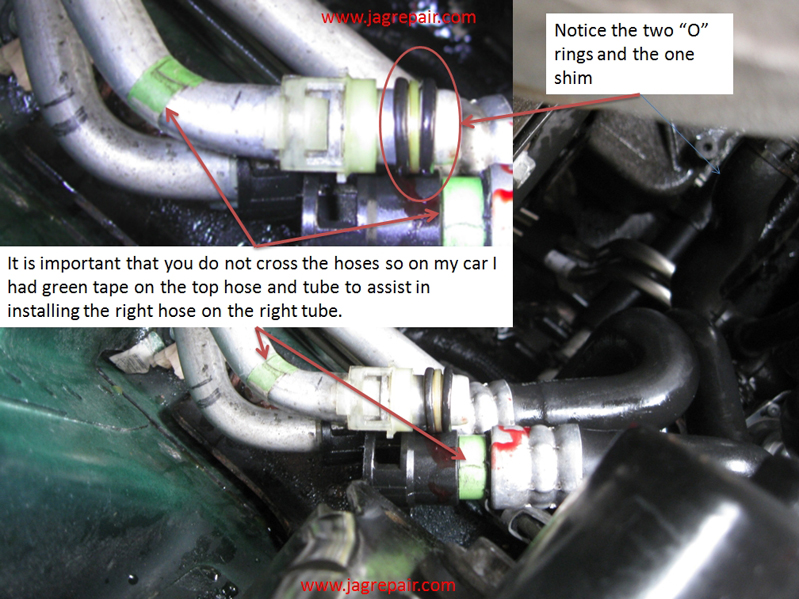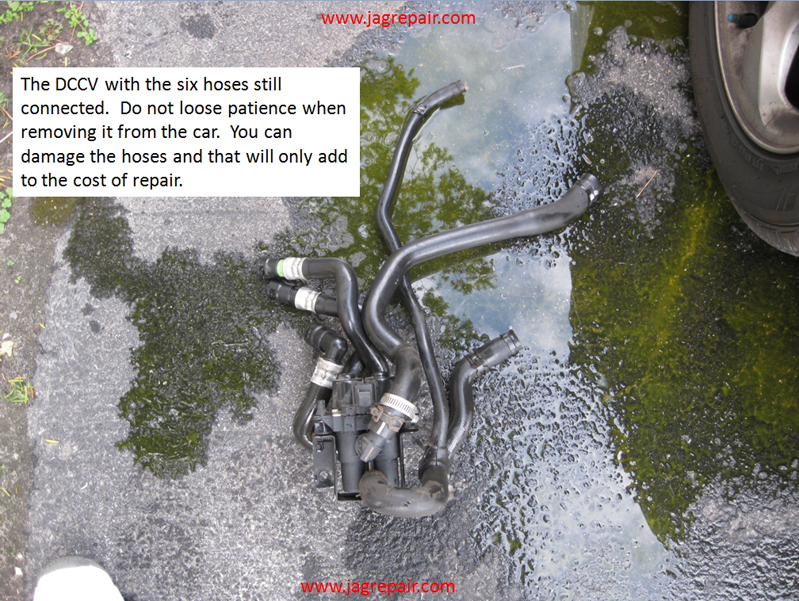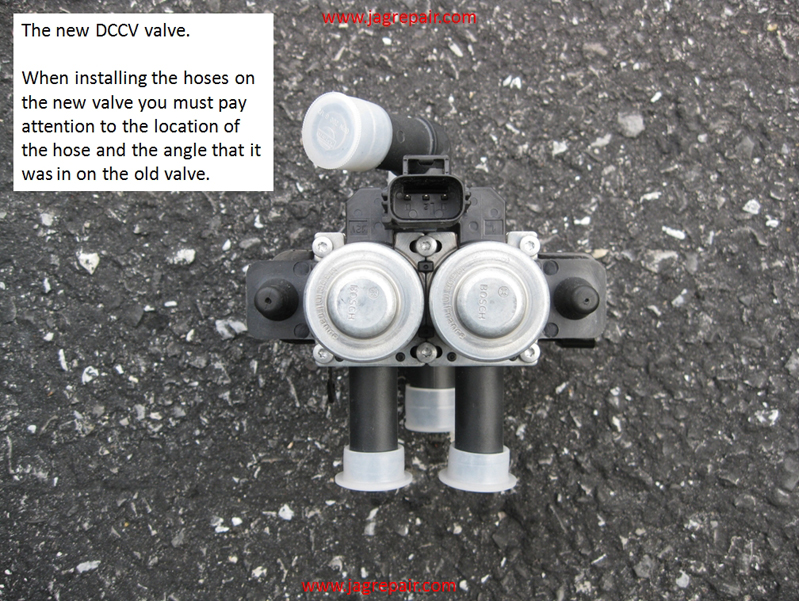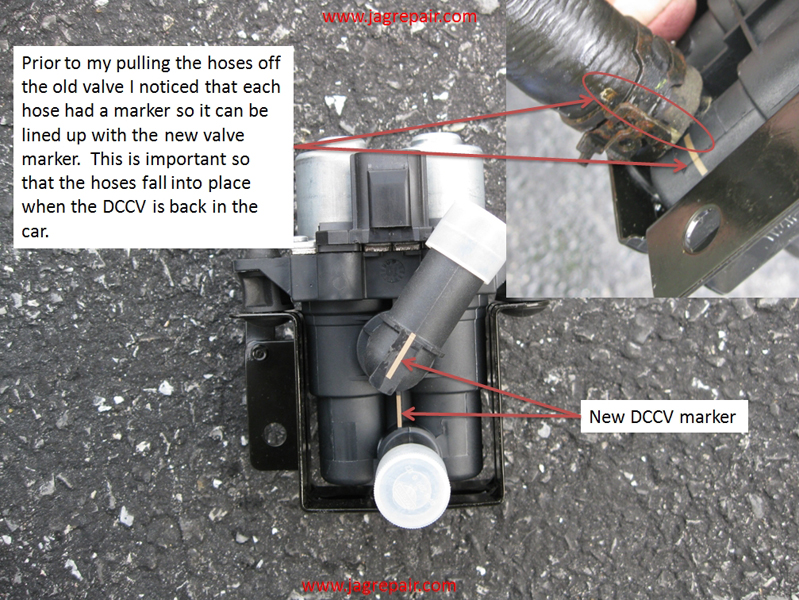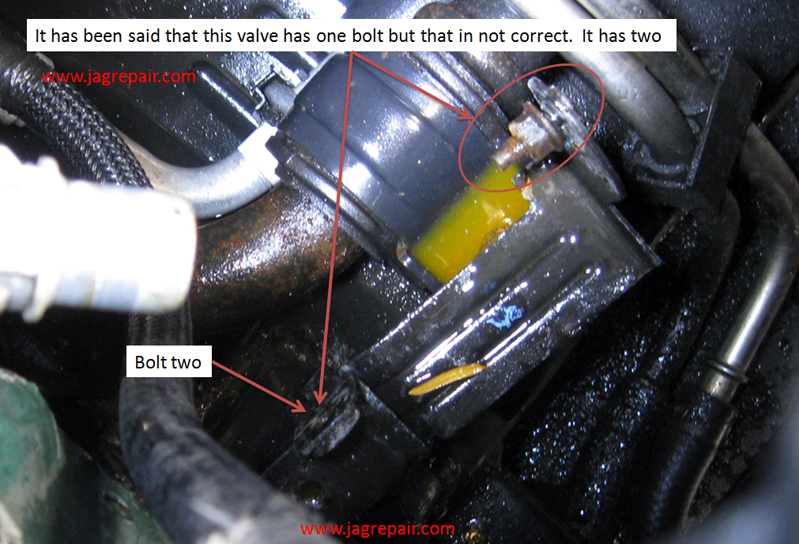 Installed the DCCV and all was good. Heat again!!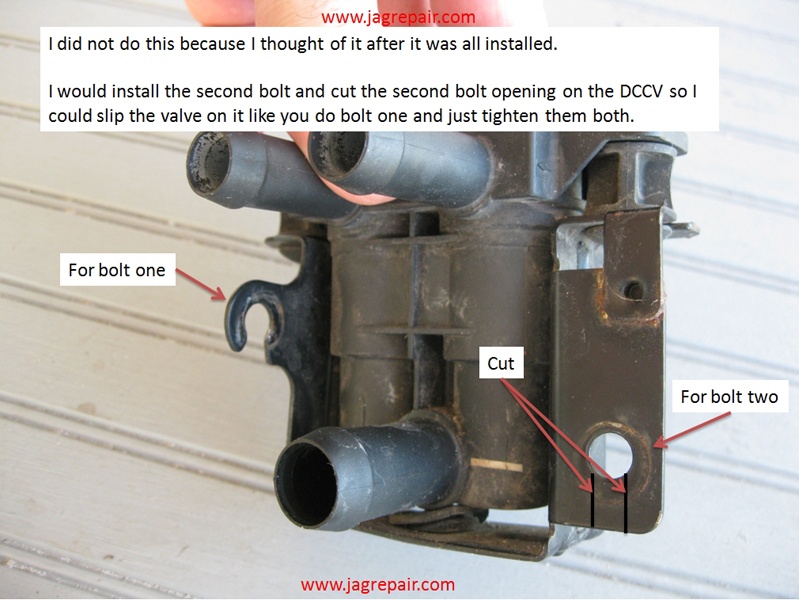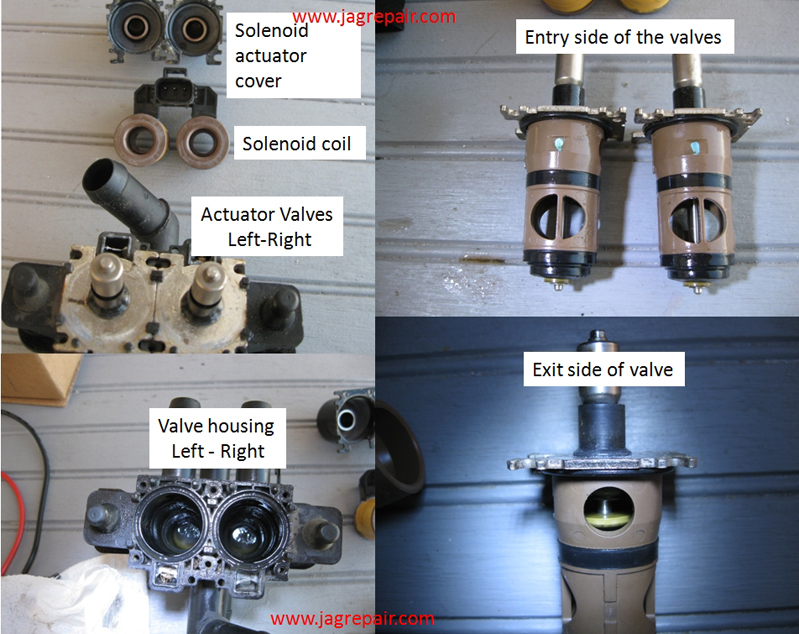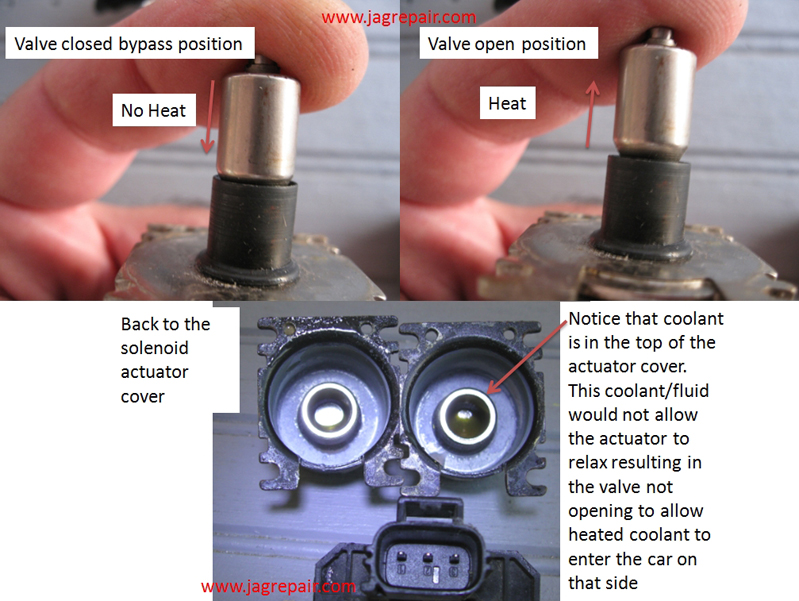 What I did to bleed the system was to open the bleed valve at the coolant expansion tank. I did not open the other bleed valve because it was said you may cause damage to the valve and plastic pipe.

I am also providing another link on my page about replacing the DCCV and bleeding the system.
I hope this helps.