XK8 ABS Unit Removal
This is a procedure I used to remove my ABS module on my 1999 xk8. I was getting the dreaded ABS/Traction control failure so I elected to remove the module and check the solder points and make repairs.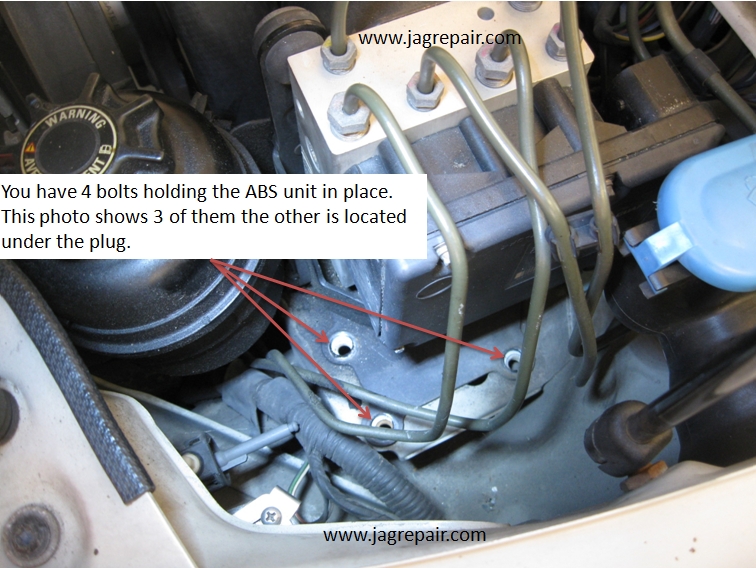 The mounting bracket for the ABS unit has 4 bolts and one of them is under the plugs. This photo shows 3 of them. The next shows the 4th.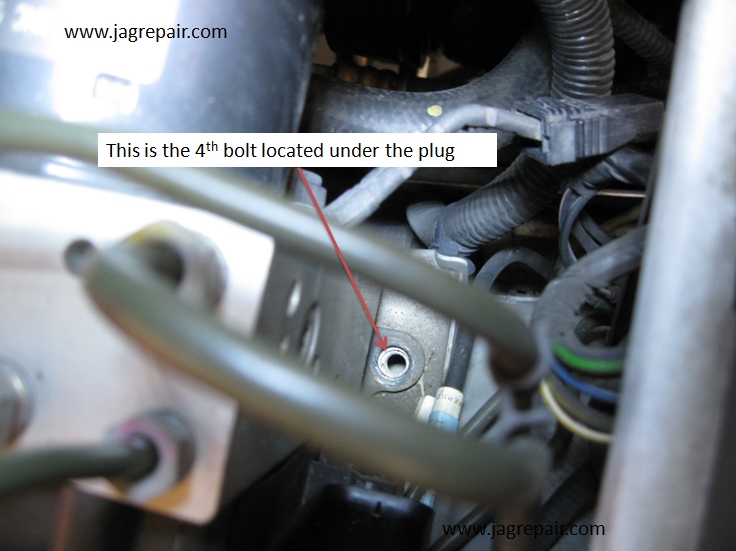 To get to the 4th, you need to remove the plugs that control the unit.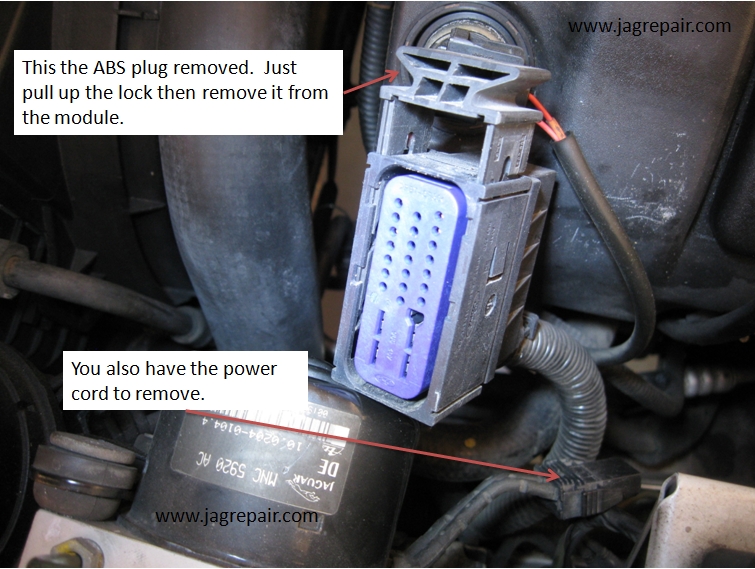 You should disconnect the battery cable first before removing the plugs .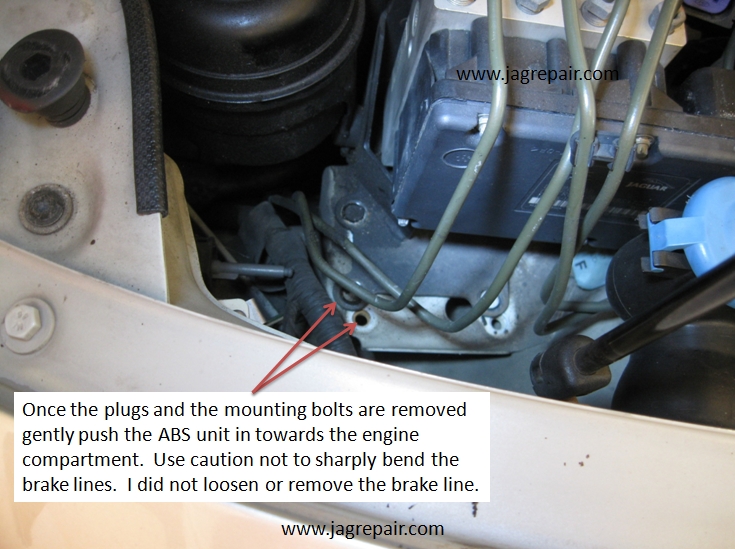 After, I had removed both plugs and bolts to the ABS and moved the unit towards the engine compartment to allow room for the control unit to come out.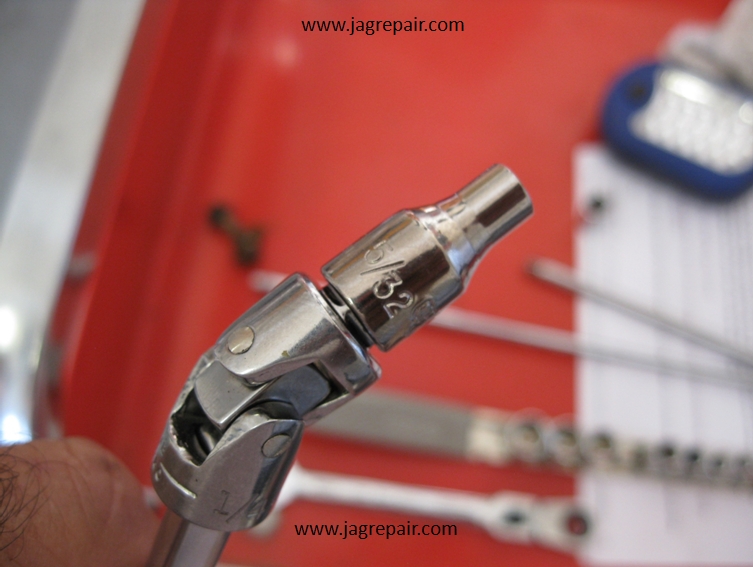 Using this 5/32 socket I was able to remove the 4 bolts from the control unit securing it to the ABS housing.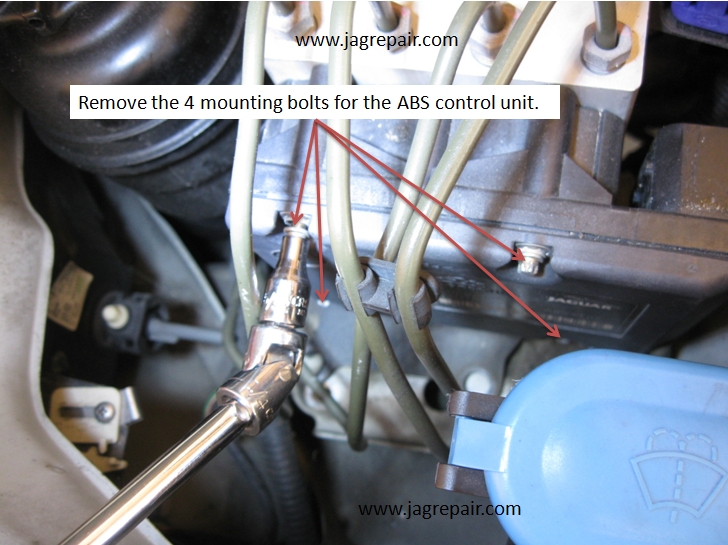 Removed the 4 bolts securing the control unit.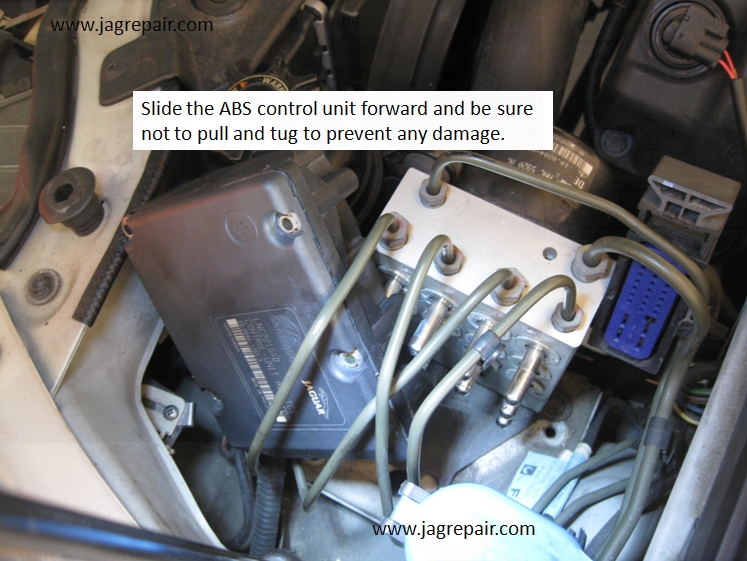 After the bolts were removed, I slid the control unit forward. This was a little tight but was accomplished. When doing this you do not need to remove or loosen the lines, just use caution not to bend or force the unit out.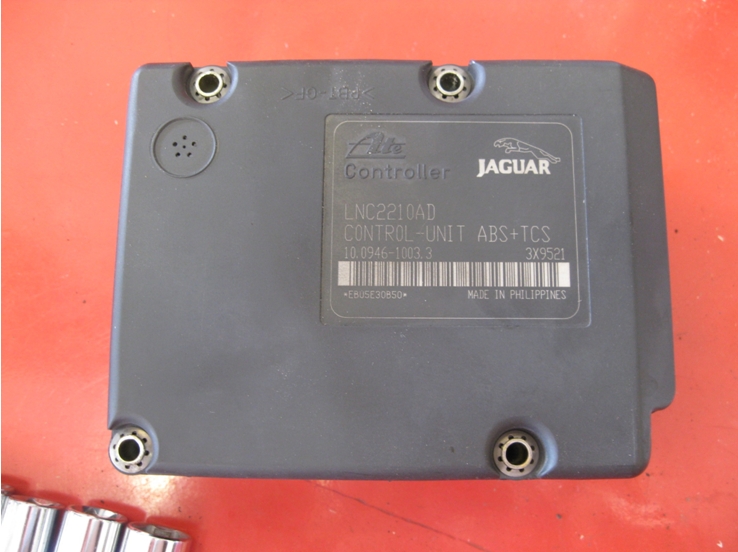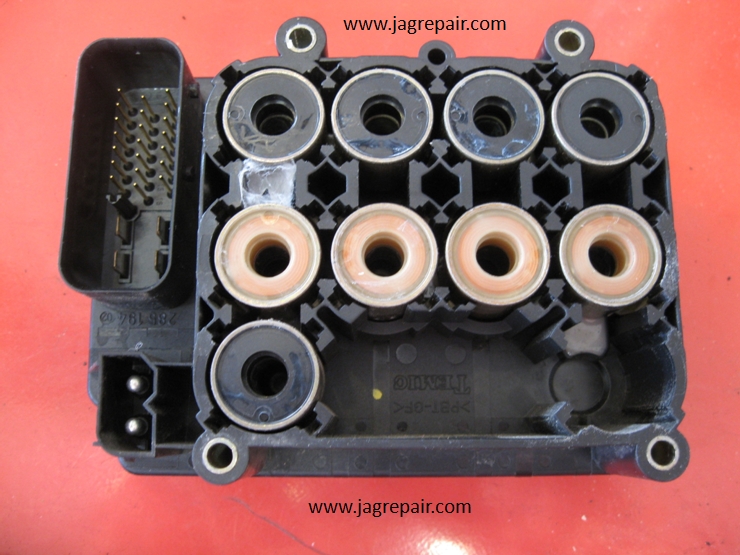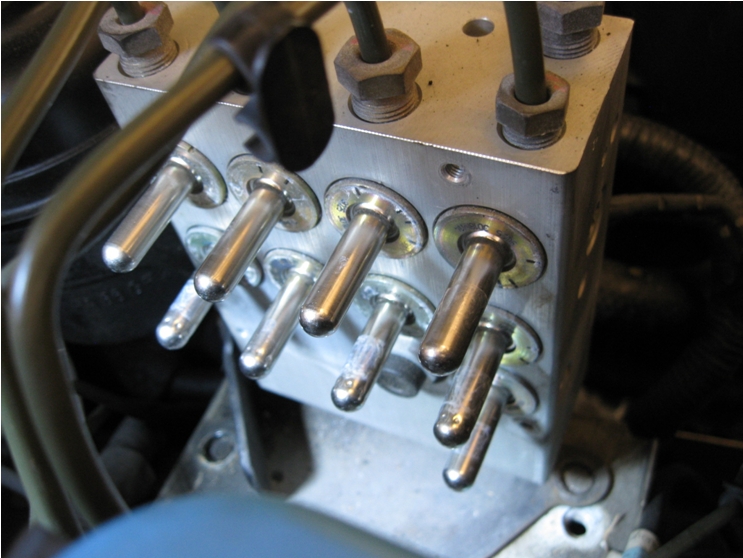 After the unit was removed I cleaned the area from dirt.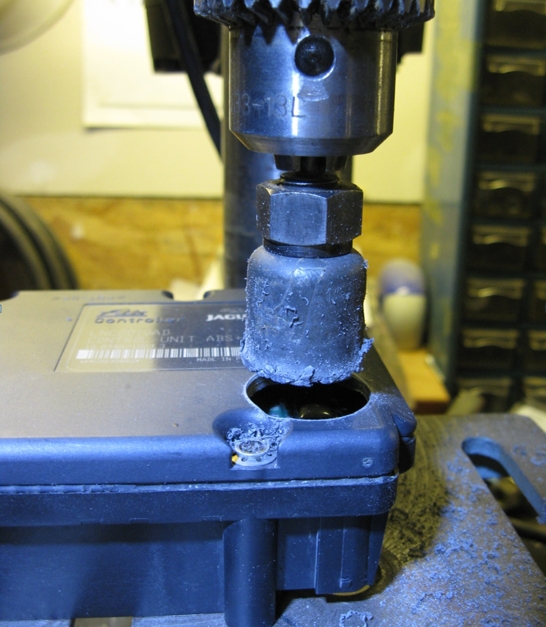 Now this was the difficult part, drilling a hole for access to the power terminals. I was not sure of the location just what I have seen on others that have done the same thing.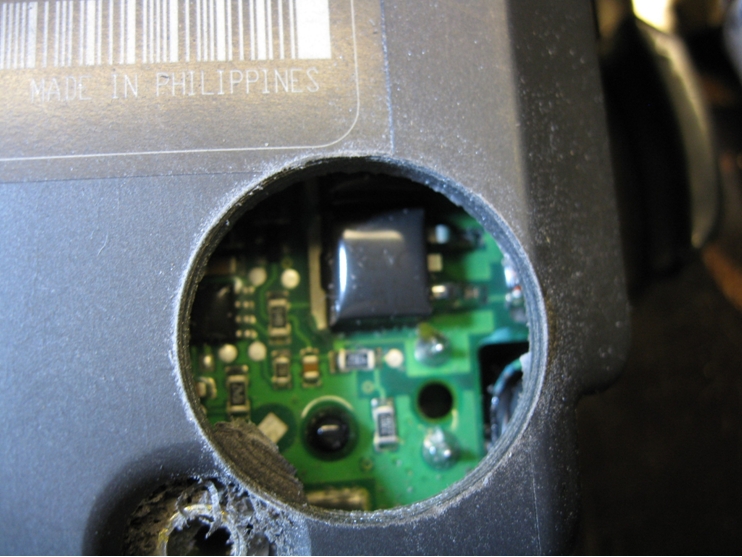 Well I lucked out and got it right.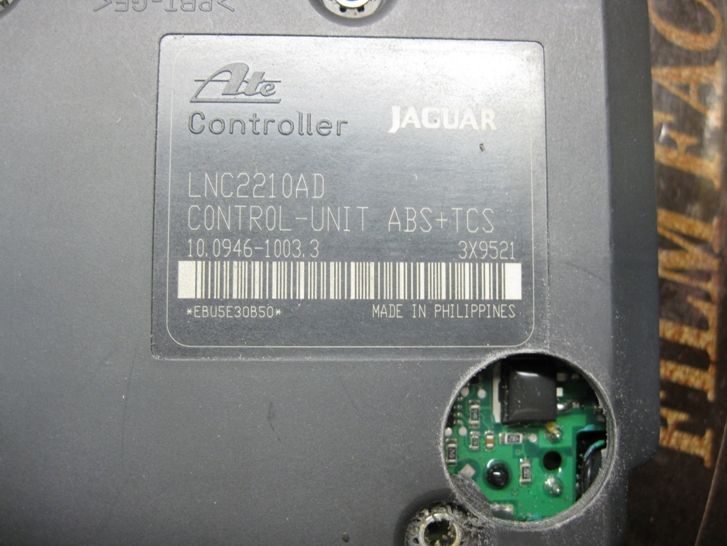 After resoldering the terminals, I covered the hole with metal thermal tape to prevent moisture from entering the unit.
This is a link on how to make repairs Link ABS Repair